Best thing in 2015 is that there are plenty of amazing gaming laptops available for under $1000. These days anyone can easily find a decent gaming laptop for an affordable price and those days are in past when one had to spend more than $2000 for a gaming laptop. I understand that you won't get the best of best laptop for this price but it will be good enough to handle most of latest games. Things you should consider before buying a gaming laptop are: RAM, processor, graphics card and SSD. And if you are lucky then you might also find 1080p display screen and backlit keyboard within this kind of affordable laptop.
There are few things you should know before buying a gaming laptop such as memory RAM, graphics card and processor that you're going to need for your favorite games. Since we're talking about laptop for playing games you definitely want a killer graphics card, top notch audio quality and the brightest display screen. Other than these you want at least 8GB RAM, Intel Core i7 Processor and 500 GB hard disk drive. It can be real easy to find the best gaming laptop for yourself when you have enough money since there are only few best ones but those can be pretty costly and not everyone can afford one of those. However, it gets real tough when you're looking for a gaming laptop with all necessary features that costs around $1000, but don't worry I have done all the research for you, here you have ten options to choose the best and affordable gaming laptop under $1000 for yourself. Good Luck!
Note: We keep updating this list from time to time, so be sure that nothing is outdated here.
10. Sony VAIO S Series SVS1512ACXS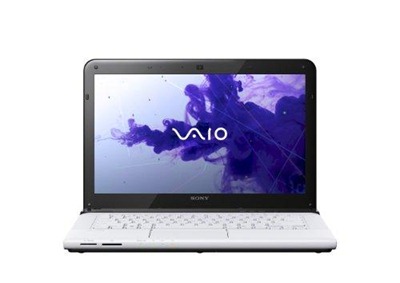 This device from Sony VAIO S series is definitely a high end laptop for playing games. And it's not only good for gaming but also for multi-tasking and to perform heavy applications such as Sony Vegas and Adobe Photoshop. It can be a perfect laptop if you're looking to replace it with Apple's MacBook Pro since most of games cannot be played on Mac OS. Currently this 15-inch laptop is priced at $990 and comes with Core i7 processor of 2.2 GHz, 8GB DDR3 RAM, 750 GB hard drive and GT 640M NVIDIA GeForce LE. One of my college friends recently bought this in silver color so believe me the laptop is stunning and can be extremely eye-catching. My favorite thing about this laptop is obviously its backlit keyboard and pre-installed Windows 8, so if you have been looking for an attractive laptop that can handle HD games then this is the one I recommend.
9. MSI C Series CX61 ONF-258US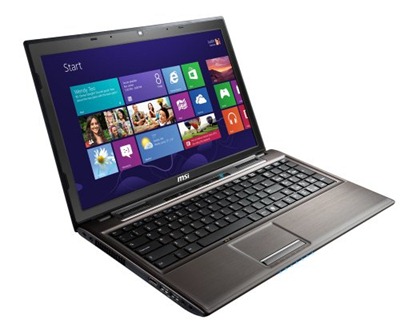 MSI is obviously one of the best gaming laptop brands and they have been delivering great value laptops for a while now. The MSI C Series CX61 0NF-258US is currently priced at $830 and is powered by Intel Core i7 processor of 2.4 GHz, 6GB DDR3 RAM, 750 GB SATA drive and 2GB graphics card of NVIDIA GeForce. The shiny brown color suits well on this 15-inch laptop and it is also praised for its full size keyboard and swift trackpad. Only thing I didn't liked about this machine is that keyboard doesn't have backlit, but I guess that's what you get for this low price. Potential of this gaming notebook is good too as you can upgrade your 6GB RAM up to 16GB and has a SATA3 which can be upgraded as well. All in all, I'd recommend this laptop to anyone who is looking for a gaming laptop with around $800 budget.
8. Acer Aspire V3-771G-9809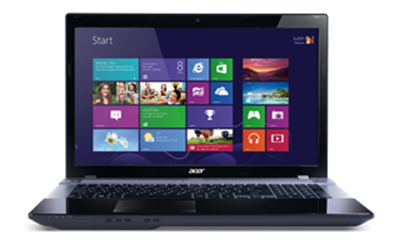 The Acer Aspire V3-771G-9809 is a cool glossy looking laptop that comes with a strong processor and killer graphics card which should be able to handle all latest games of 2015. If we talk about the price, this 17-inch laptop simply can't be compared with other brand's gaming laptops. Right now price of Aspire V3-771G is $999 and best thing about this machine is its wide LED-backlit screen with 1600 x 900 HD resolutions. It includes: 2.2 GHz i7 Intel processor, 8GB RAM, 1 TB hard drive and 2 GB graphics card of NVIDIA GeForce 650M GT. Processor of this gaming device can be boosted up to 3.2 GHz and while in turbo boost mode it will be able to run anything you throw at it. It also includes HD web-cam for those who tour regularly so they can still be in touch with their friends or other gamers.
7. ASUS N56VJ-DH71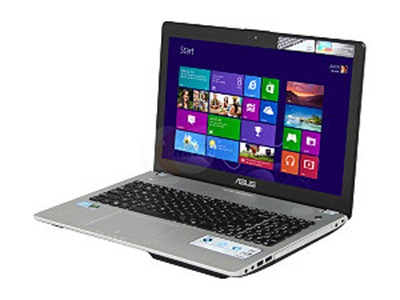 Even though the ASUS N56VJ-DH71 is not specifically built for playing video games, it can be extremely well performing laptop for gamers. It truly has the capability to run just about anything thanks to its powerful Intel Core i7 processor of 2.4 GHz and 8 GB RAM. The hard drive of 1 TB and NVIDIA GT 635M graphics card of 2 GB helps as well to perform HD games and other dense applications without any glitch. Other than all these, this stylish 5 pounds weighing laptop also features genuine Windows 8, backlit keyboard, 3.0 USB ports, 1980 x 1080 full HD resolutions and of course is very much portable. Overall, design is pretty good and silver color is obviously loved by youngsters these days (credit goes to Apple MacBooks for that) and ASUS logo on the back makes it even more stylish. This one is highly recommended to people who frequently need help from customer support since ASUS has a pretty good reputation when it comes to customer satisfaction.
6. Sony VAIO SVE17127CXB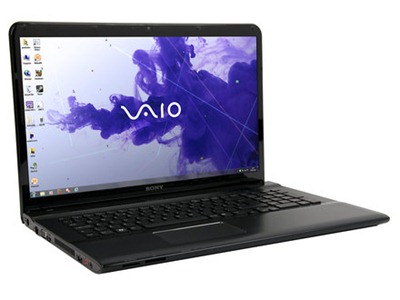 Well, here is another affordable gaming laptop from Sony VAIO series which can be bought for a price under $1000 and advantage of buying this one is that you're getting a 17-inch screen which can be extremely good for playing HD games. I have a friend who recently bought it especially for playing GTA 4 and believe me it runs real smooth without any glitch. Anyways, let's talk about its specs: 8GB DDR3 RAM, Intel Core i7 processor of 2.2 GHz, 1 TB hard drive and 1 GB graphics card of AMD Radeon 7550M. I'd say these are very decent specs and this machine should be able to run most of games available right now. Another good thing within this laptop is that it comes with pre-installed Windows 8 and also features a backlit keyboard which can be real handy while playing games or working in a dark room.
5. Lenovo Ideapad Y580 20994CU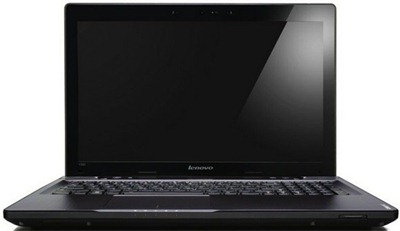 The Lenovo Ideapad Y580 definitely has to be one of my favorite laptops for gaming since it costs only about $900 and also because it features a nice graphics card NVIDIA GeForce GTX660M with 2GB video memory. Lenovo is truly one of the best laptop brands out there and they have earned a reputation for providing reliable laptops. It is powered by Core i7 processor which is aided by DDR3 6GB RAM and a hard disk drive of 750 GB. Currently it is available in only one color which is Dawn Grey and you're also getting a genuine copy of Windows 8 along with this laptop. Other than all these it features a high quality backlit keyboard especially designed for gamers and I'd say this one can be a perfect alternative to Alienware M15X. I have seen a friend playing Guild Wars 2 on this machine and it performed smoothly and sound of this gaming laptop is pretty loud, even louder than any Alienware device.
4. Alienware M14X R2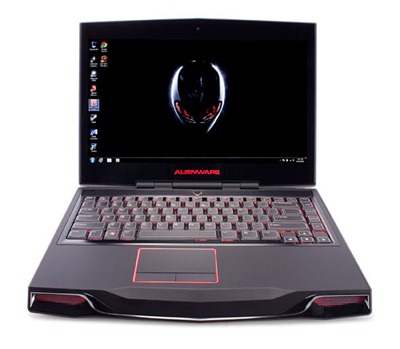 Alienware simply can't be compared when we talk about gaming laptops whether it is M15X, M17X, M18X or even M14X R2. The brand has plenty of fans and reputation in the club of gamers. They recently manufactured this new model M14X which is a 14-inch laptop especially designed for gamers with all latest hardware and a great keyboard. It sports i5-3210M Intel Core processor of 2.5 GHz, 8GB DDR3 RAM, 500 GB SATA 2 drive and of course NVIDIA GeForce 650M GT graphics card. And as usual this Alienware laptop too can be upgraded up to any number of configurations you or your game requires. If you love to play games on highest quality then you obviously need a professional gaming laptop such as this one or you can even consider any other laptop from Alienware if you've got enough money. Anyways, if you ask any professional gamer to suggest you a laptop for playing games then the first term you'll hear from him/her definitely will be the Alienware. You can give it a try before you buy one for yourself.
3. ASUS Republic of Gamers G73JH-A1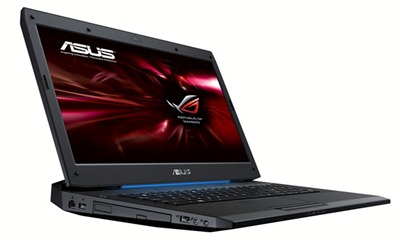 ASUS too is an amazing laptop brand and this 17-inch notebook from Republic Gamers series is specifically made for playing games. It is equipped with i7 processor, 8GB RAM, 1 TB hard drive and ATI HD Radeon 5870 graphics card. This gaming laptop has become pretty old now and there is already a new version available which costs a little more than a grand. However, if you don't want to spend more then this should be fine and can be bought for under $1000. The reason I have listed this laptop so high on this list is because I owned it for couple of months and it was a great pleasure playing games on it. My favorite features were backlit keyboard, rubberized surface, unique look, fast processor and responsive touchpad. Taking everything into account, I'd rate it 10 out of 10 and when I tested it out for the first time it was hard to believe how this laptop can handle latest HD games on 1920 x 1080 quietly and stays cool.
2. Dell Inspiron 15R Special Edition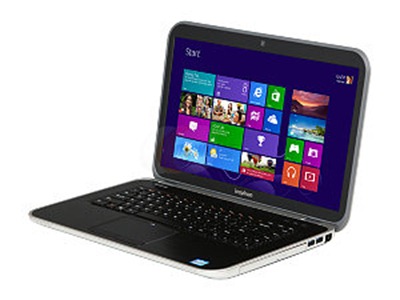 The Dell Inspiron 15R Special Edition laptop was first available in January this year and comes with every single thing a gamer would ever desire. Specifications of this current model are i7 processor, 8GB RAM, AMD Radeon HD graphics card and 1 TB HDD plus 32 GB SSD. The device is packed with entire set of features which are required by gamers such as 3.0 USB port, backlit keyboard, webcam, Bluetooth, headphone jack, microphone jack and all other necessary ports. Now this is what I call a great deal since the laptop itself has everything you'll ever need for your gaming career and that too for an extremely reasonable price. This laptop comes with pre-installed Windows 8 and all required drivers so once you get it, you don't have to waste your precious time installing basic programs.
1. Lenovo IdeaPad Y500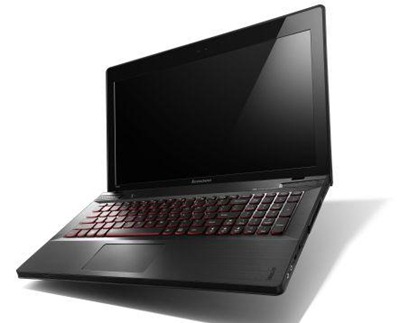 The Lenovo IdeaPad Y500 is truly the best affordable gaming laptop which you could get for $999. This 15-inch laptop offers full HD resolution of 1920 x 1080 and is powered by Intel i7 Quad Core processor. Other than fastest processor it also features 8GB DDR3 RAM, 1 TB SATA drive and 2GB NVIDIA GeForce 650M GT graphics card. These days most of online gamers are considering IdeaPad Y500 not just because of its affordability but also because of its specs which are ideal for gaming. There's another upgraded version of this laptop if you've got $200 extra and in that latest version you're getting 16GB RAM, NVIDIA Dual SLI 650M GT graphics card and 16GB SSD which can be extremely great for gaming too. According to many reviews on huge technology websites this one has been listed as "Editors Choice" and is effortlessly able to deal with most of the latest games released in 2015.