Other than good looks and latest hardware people these days want a laptop that has long battery life. Regular laptops of about 15 inches do not usually last for long enough and most probably die in around 3-4 hours. To be honest, I don't think these laptops are any good to people who have to travel on regular basis. For travellers I mostly recommend a laptop that has a battery life of at least 5 hours so they don't have to worry about plugging it on wall frequently and can effortlessly focus on their work.
Before buying a laptop people nowadays look for factors such as screen size, processor, RAM, graphics card and price but I don't think these are any good if the laptop's battery life lasts for only 2-3 hours. So if you're really looking forward to all-day computing then I can tell you that you're at the right place. Here we've reviewed those laptops which come with great battery life. In our list of top 10 laptops with best battery life you'll see devices with at least 6-7 hours battery backup or even more. Anyways, let's see what laptops have best battery life in 2015.
10. Acer Aspire Timeline M5 581TG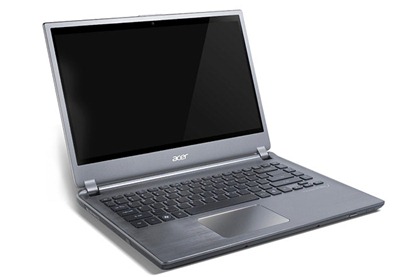 If you're looking for a powerful, thin, stylish and long lasting laptop then Acer Aspire M5 581TG is certainly for you. This 15-inch ultrabook from Acer can easily last for more than 7 hours and packs Intel i5 processor, 6GB RAM and 500 GB hard drive. This device is usually chosen by professionals who have to travel from one place to another and reason behind that is its 20.5mm thin body and obviously battery life. Acer Aspire Timeline is also recommended to people who are looking for a multimedia laptop because of its graphics card Nvidia GT 640M LE. Well, what more do you want for $800? It's a sleek, strong and has a good battery which makes this laptop on 10th spot in our list of best battery life laptops of 2015.
9. Toshiba Portege R835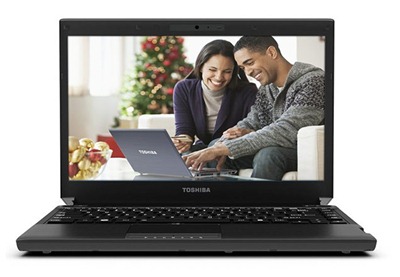 The Toshiba Portege R835 may not be the slimmest laptop out there but it definitely is powerful enough to last for more than 7 hours. Laptops from Toshiba brand are usually known for their battery life since they were first introduced. This specific device is solid, professional, and reliable. It sports latest specs such as i5 processor, 6GB RAM and 640 GB hard drive. So if you're really looking for a professional business laptop which will be travel-friendly yet powerful then this is exactly what you need. I know it's not that slim like latest laptops but its battery life certainly makes up for that.
8. Apple MacBook Pro – Retina version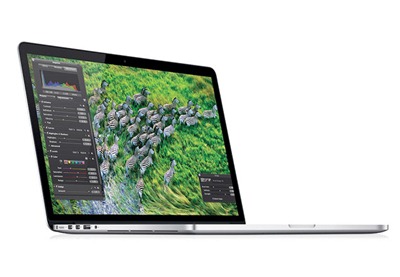 We all know that Apple brand has no match when it comes to technology gadgets such as tablet, smartphone or laptop. They have already delivered plenty of new and impressive innovations by now and the best of all is obviously Retina display which is usually seen in MacBook Pro, iPad and iPhone. Apple MacBook Pro has been the most reliable and best laptop for years now. After a recent upgrade of Retina Display their sales were sky-rocketed and regardless of such a beautiful screen and high-end specifications it lasts for about 8 hours. Default version of 15-inch MacBook Pro comes with an Intel Core i7 processor, 8GB RAM and 256 GB storage space.
7. Dell XPS 14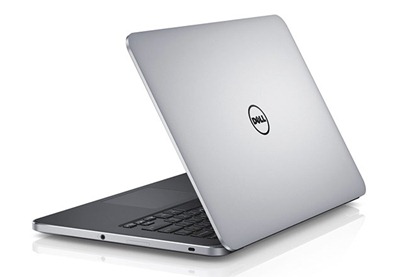 Dell is certainly one of the most reputed laptop brands and is mostly known for manufacturing reliable notebooks. The Dell XPS 14 might not be the best ultrabook when it comes to dimension but it truly is the king when it comes to battery life. It is certainly little bit heavier than regular ultrabooks but its 64-watt battery can effortlessly last for more than 8 hours. This 14-inch device comes with 3rd generation i5 processor, 4GB DDR3 RAM, 500 GB hard drive and Windows 8. If you're looking for a strong yet long lasting Dell laptop then XPS 14 is what you need. This one is highly recommended to people who are looking for a 14-inch high-end laptop.
6. Sony VAIO SE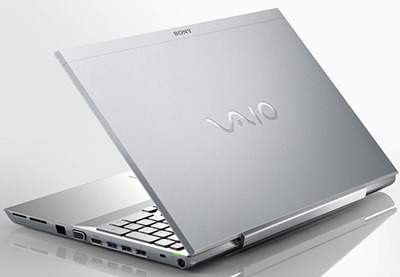 Sony VAIO series has been developing stylish laptops for more than couple of years now. This 15-inch laptop comes with Core i5 processor, 4GB DDR3 RAM, Windows 7 and 640 GB hard drive. This device is mostly known for its portability and lightness. Using its sheet battery it lasted almost 11 hours even while listening to music and browsing. I know sheet battery can add up a little bit of weight but portable power of more than 10 hours is no joke and I don't think carrying extra 500g can be any big deal for laptop users. Even without the sheet battery it can last for about 4 hours which is not really a bad thing for a laptop of this class.
5. Lenovo ThinkPad Carbon X1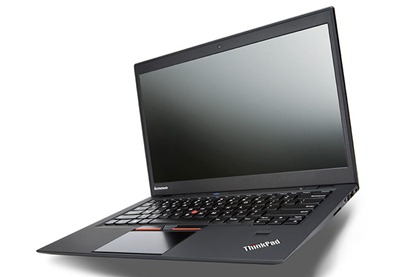 There are several laptops in Lenovo ThinkPad series but X1 Carbon is the lightest and slimmest of all. ThinkPad's are usually known for their long battery life and are perfect for business users. Its thinness and dark color makes it even more professional for serious workers. Current price of this 14-inch notebook is little bit more than $1500 and it comes with i7 processor, 8GB RAM, 240 GB SSD and Windows 8. If you're looking for an alternative to MacBook Air but with Windows then Carbon X1 can't be matched with any other device. It's also highly recommended to multimedia users because of its bright screen.
4. Dell Latitude E6430
Yet another laptop from Dell in this list of best battery life laptops of 2015. 10 hours of battery backup is really impressive in Latitude E6430 and that's not all, its top notch keyboard and Tri-Metal frame makes this notebook perfect for any businessman. I even consider it as the best business laptop of 2015 due to its professional design which is especially built for businessmen. It features i5 processor, 8GB RAM, Windows 7 professional and 256 GB SSD. This 14-inch notebook packs many latest and advanced features with an amazing battery life of 10 hours and 30 minutes. If you're looking for a stylish and sleek laptop then this probably won't be a good choice for you because it has its own class.
3. Apple MacBook Air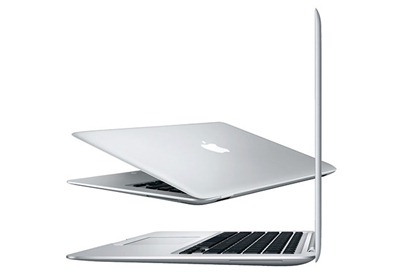 Apple MacBook Air is mostly known for its lightness and thinness. Lately Apple announced a new upgrade for MacBook Air and now the 13-inch device lasts for up to 12 hours and 11-inch one lasts for about 9 hours. It includes many latest specs such as Intel HD graphics 5000, 4th generation i5 processor, 256 GB flash drive and 3.0 USB ports. This super-slim and stunning laptop is certainly loved by most of teenagers these days and don't even think for a second that its lightness affects its performance. All in all, I'd say this one is overall best laptop for everyone but most of professionals choose MacBook Pro over Air just because of Retina Display.
2. Lenovo ThinkPad T430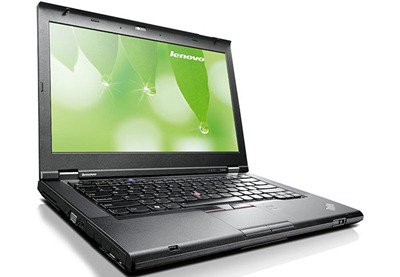 The Lenovo ThinkPad T430 is a 14-inch laptop and surprisingly it can last for more than 13 hours with its 9-cell battery. Design of this business laptop is very much similar to Dell Latitude and its keyboard is solid as well. It sports i5 processor, 4GB RAM, 500 GB hard drive and Windows 8 Professional. When you buy a default version of T430 you'll get a 6-cell battery but you can upgrade it to 9-cell one for $30 extra. Other than great portability it is powerful enough to perform well for more than 12 hours. There are more than few reasons why I prefer this laptop over other business laptops and best of all is obviously its battery life.
1. Lenovo ThinkPad X230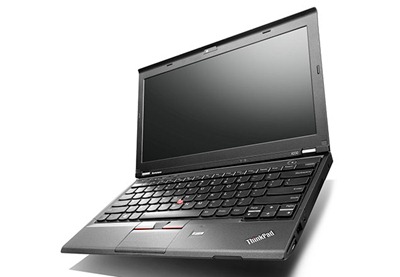 To be honest, it really is hard to believe that Lenovo ThinkPad X230 can last for more than whooping 20 hours. This 12-inch laptop can use sheet battery as well of 9-cell and even without any extra battery it lasts for 12 hours. This ultra portable device simply can't be matched with any other laptop when we talk about battery life and its specifications are 3rd gen Intel Core i7 processor, Windows 7, 4 GB DDR3 RAM and 500 GB hard drive. I recommend this latest laptop to everyone who is looking for a new laptop with top notch specs and great battery life, and that's not just due to its battery life but also because of its power, design and sleekness.