These days many people prefer mini laptops compared to regular size laptops because these kinds of small laptops are so easy to carry around plus there are plenty of more advantages with mini laptops. These mini laptops are also known as Netbooks or Notebooks and best thing about them is that most of them are available in various colors and their battery life lasts longer than normal laptops. Also in case you keep travelling then Netbook is the best option for you because they can easily fit into any small bag and weigh a lot less than usual laptops.
Since you are still here, I guess you've already made up your mind about buying a mini laptop and well let me tell you how to find the best and suitable mini laptop for yourself. First of all, you should take a look at operating system that Netbook can handle, according to me Windows 8 or at least Windows 7 should be the best. I guess you've understood about the software so let's talk about hardware now, at least 2 USB ports, VGA port, minimum 1GB RAM and 320GB hard drive. Since battery life is not the issue in mini laptops you should get 5-8 hours battery backup in any Netbook easily.
Reasons to Buy Small Laptop or Netbook
· Plenty of colors
· Can carry around easily
· Long battery life
· Fits into any small bag
· Costs less than $300
· Anytime better than Tablet
Alright, so I guess now you're ready to check out the models of best mini laptops and let me tell you about the best brands when it comes to Netbooks. ASUS and Acer are the best and most affordable brands when it comes to mini laptops and other than these Toshiba can be a decent one too. Anyways, after researching for around 6-8 hours I have compiled a list of best rated mini laptops in 2015 and I guess that will help you to choose the best Netbook for you.
10. Gateway LT4008u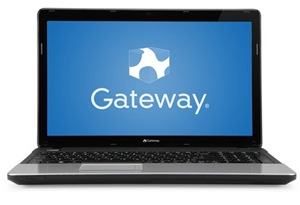 Gateway is a brand of laptop which is known for manufacturing most affordable laptops in US. And well this model named LT4008u easily fits into the category of best mini laptops due to its price and specs. Currently it is priced at around $300 on Amazon and it includes Dual Core processor of 1.6 GHz, 1GB DDR3 RAM, Windows 7 and 320 GB hard drive. If you keep travelling a lot then this 2.3 pounds laptop can definitely travel along with you anywhere and it can also easily fit into any small bag without any issues.
9. Samsung NC10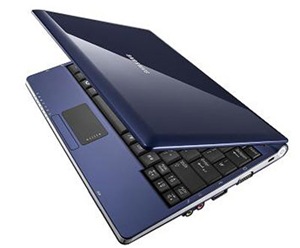 This is the only laptop from Samsung we have included in this list of mini laptops since Samsung these days is not really into manufacturing small laptops and is entirely focusing on creating advanced laptops. Anyways, let's see its specs; it comes with Intel Atom processor, 1GB RAM, 128 MB Intel GMA graphics card and 160 GB hard drive. So in case you are looking for a small laptop that can be fully flexible then this one surely is for you and also you can find it in plenty of colors.
8. HP Mini 110-4250nr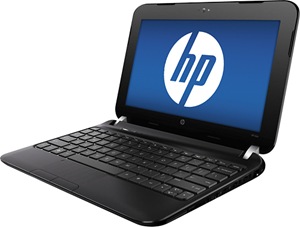 This cute looking laptop from HP is definitely among the best mini laptops HP has ever manufactured and we're not only talking about its specs but also its design and solidness which aren't that great in other mini laptops. Currently it is priced at around $350 if you are looking for a new device and around $50 less if you want to buy a refurbished one. Anyways, it comes with Intel Atom processor of 1.6 GHz, 1 GB RAM and 320 GB hard drive. Lately this netbook in black color has been seen at plenty of people and most especially in colleges and schools. So in case you are seeking for a laptop to use in school or college then this surely can be a good option since it can be extremely affordable. Overall, it is considered as one of the best laptops for college students.
7. Acer AO725-0884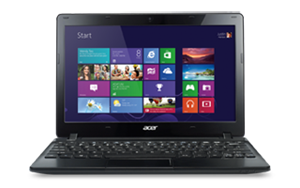 Like I said in introduction line, Acer and ASUS are the best brands when it comes to mini laptops. Yeah, I'd still say the same while talking about this Netbook from Acer. Acer Aspire One is special mini laptop comparing to others in this list because it comes with Windows 8. Also includes everything else you'd expect from any regular sized laptop including 64 bits display colors. Let's see its specs; it features 2GB RAM, 320 GB hard drive and AMD dual core processor. It also possesses a decent battery which can last for around 7 hours with full brightness. So in case you are looking for a laptop with Windows 8 then you definitely need to check out this one.
6. HP Pavilion dm1z-4300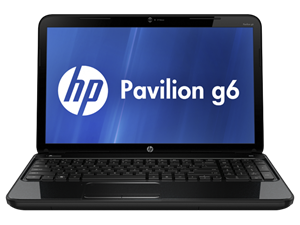 Another best mini laptop from HP but it can be a little expensive if you are expecting for a laptop around $300. It costs around $550 and of course it is worth that much due to its advanced specs which are, 3GB DDR3 RAM, AMD E processor, 10 hours battery life, 320 GB hard drive and Windows 7. It can also be a little heavy comparing with other mini laptops but definitely no other laptop comes with best specs as this one. So if budget is not really your problem and want a Netbook to deliver its best performance then you surely need to check out this one.
5. Lenovo IdeaPad U310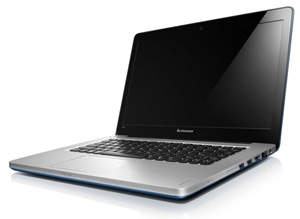 Of course you've already heard about this laptop from Lenovo. IdeaPad series of Lenovo has become very popular in very less time due to its sleek design and solidness. This laptop can be quite expensive since it comes for around $500-600 but is surely among the best ones when it comes to delivering performance. And also this laptop from Lenovo is not a 10-inch laptop like others in this list but is a nice medium size Netbook. Anyways, let's talk about its specs, 4GB RAM, 500GB hard drive, Intel i3 processor and Intel HD 4000 graphics. Well, that's too much for a mini laptop and I am sure you'd love to have these kinds of specs in your mini laptop.
4. Asus Eee PC 1011CX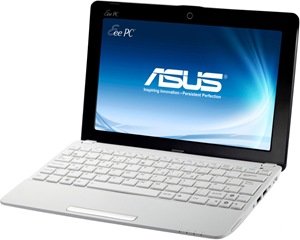 Well, I was just wondering when I'd get to write about some mini laptop from ASUS and here I am. Like I keep bragging, ASUS is the best brand for mini laptop since their netbooks are designed nicely and even performance of this ASUS Netbook is way better than any other brand Netbooks. Let's look at its specs; 1GB DDR3 RAM, Intel Atom processor, 320 GB hard drive and a great battery which is the best thing included in this mini laptop. These laptops come in various colors and you could definitely get one for around $250. So in case you are little tight on budget and are looking for a netbook for your simple work like browsing, typing, emails stuff then surely you need to get one of these.
3. Acer Aspire One AO756-2626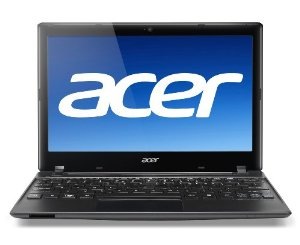 Here is another laptop from Acer Aspire One series which can be a little better than the last one I listed. Specs of this model are little upgraded from the last one and this one now features 4GB RAM, Intel Celeron processor, 320 GB hard drive and of course genuine copy of Windows 8. Other than these, it has a graphics card of 128 MB which can easily handle your decent games, videos and movies stuff. So in case you're looking for some latest mini laptop then this one will surely satisfy you thanks to its OS which is Windows 8 now. Also due to its specs and price it can be among the best affordable laptops for gaming.
2. HP Pavilion dm1-4310nr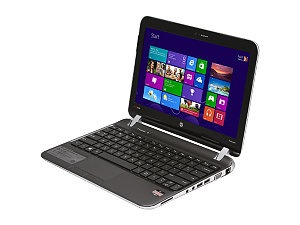 Another cute and similar looking laptop from HP Pavilion series but this one can be a little cheaper than the last one I listed. When it was first launched it was priced at $500 but now HP has reduced its price on Amazon to $399 and I am not really sure about local stores. Anyways, let's see its specs, 4GB DDR3 standard RAM, 500 GB hard drive, Windows 8 and AMD E Dual-Core processor. According to me, these are extremely great specs for a laptop that costs only around $400. Anyways, if you buy it from Amazon, you're also getting a free internet from T-Mobile for next 2 years, and well I think that's too much for a mini laptop.
1. Asus Eee PC 1025C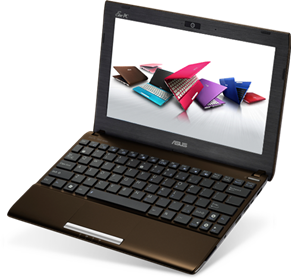 Finally, the best mini laptop of the year 2015 is here. This netbook from ASUS comes in three different colors which are black, white and dark red. I am not really sure about its performance but according to many online stores this one is the best selling mini laptop in last 2 years, so I guess it definitely must have something within it. Specs of this netbook from ASUS look decent which are 1GB RAM, 320 GB hard drive, Intel UMA and Windows 7 Starter. After reading its reviews on couple of popular sites I can tell that its battery life is definitely the best you can get in any mini netbook. So what are you waiting for? I guess you've looked at all best rated small laptops so now is the time for you to choose one.