Well, there was only one best Ultra thin laptop for a while and that was none other than Apple MacBook Air. But as we know, there are many people around the world who still prefer Windows over Mac and what if they are looking for some thin or slim laptop? You don't have to worry about that because there are many top brands that have recently launched their best ultra thin laptops. Anyways, this article will surely help you figure out which is the best slim laptop in the market so you can have more space in your briefcase. So let's stop wasting time and get started with top 10 best slim laptops which you can buy at affordable price.
10. LG P430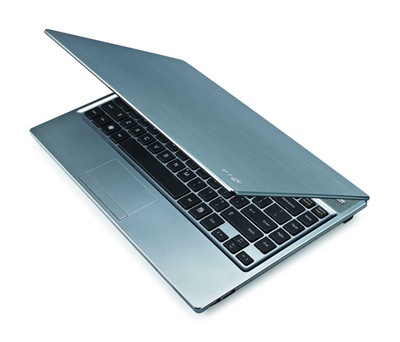 This one is an ultra portable laptop from LG which is extremely thin and entirely made of aluminum. It contains core i7 processor which is the latest CPU in market and probably the best. Yeah, I know this laptop is yet to be released but LG has already announced most of its specs like GeForce GT520M GPU. Almost everything in this laptop is super slim and super light including its bezel, screen and body. So if you are actually looking for a powerful and thin laptop and can wait for few months to release then this ultrathin 14-inch laptop is for you.
9. MSI X-Slim X370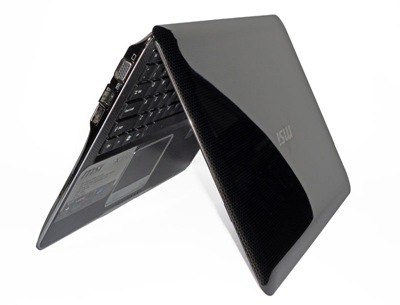 This one is among the most affordable thin laptops but only issue is that it is little overweighed. Performance is definitely great in this ultraportable laptop because of its AMD Fusion processor. Battery life is much appreciated too which is of around 8 hours and that is not really bad for 13-inch ultra slim laptop. Specs are also perfect according to its price like 4GB DDR3 RAM, 500GB hard drive, AMD Radeon HD in-built graphics, 1.3 MP Webcam and all other regular features including Genuine Windows 7.
8. LG P530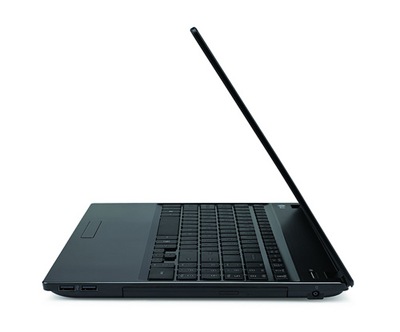 Well, another ultra portable and slim laptop from LG and this one is very similar to LG P430 and almost all of their specs are similar. Only difference between these 2 laptops is of screen size, LG P530 has a display screen of 15.6-inch and LG P430 has screen of 14-inch. And little bit of difference in weight too, other than that both are exactly the same type of laptops. I am pretty much sure that these both laptops are going to compete with Samsung and Apple's ultra thin laptops due to its thinness and powerfulness.
7. Toshiba Portege Z930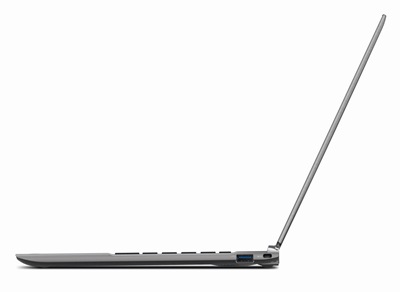 Toshiba Portege Z930 is one of the best and thinnest laptops. There is no such light 13-inch laptop in the market and has a great battery life of 8 hours. It is perfect and powerful according to its price plus has a comfortable keyboard, solid body and ultimate portability. There are 2 types of Toshiba Portege laptops you can get and their specs are: core i5-i7, 128GB SSD, 4-8GB DDR3 RAM, Fingerprint scanner and Backlit keyboard. This one is not really preferred for students or entertainment freaks and is perfect for business professionals.
6. Dell Adamo-Like Mystery Ultrathin Laptop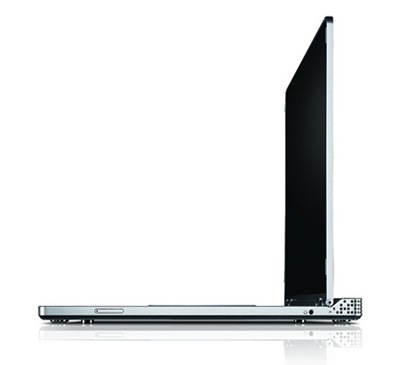 A Luxury ultrathin laptop from Dell is stated to be the Apple MacBook Air killer. Dell is all set to compete with Apple MacBook Air once again and this time with bigger screen and better performance. I am sure this will be a big hit because there are many people out there who are looking for an alternative to MacBook Air with Windows. Yeah, this laptop can be a bit overpriced which is more than $2000 but hopefully it will be best at performance. We're not really sure about its processor yet but according to its price it will surely have at least core i7 processor.
5. Acer Aspire S7-391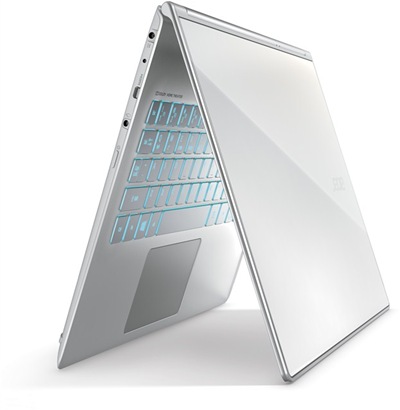 Well, this one is quite different ultra thin laptop from others in this list. Yeah, you guessed it right; Acer Aspire S7-391 is a touch screen ultra notebook by Acer which is all set to hit the market. Best things about this laptop are its slim and durable design, perfect audio quality, 1080p touch screen and it comes with genuine copy of Widows 8. Specs of this laptop are usual and worth its price, it comes with i7 core processor, 4GB DDR3 RAM, 256GB hard drive and costs around $1,600.
4. HP Envy Spectre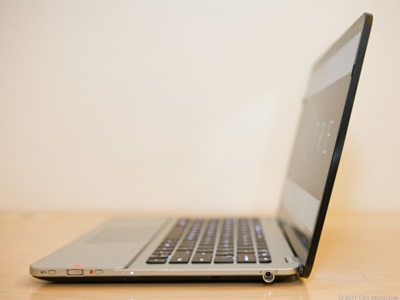 Well, if you have checked out my earlier posts of best laptops for school kids and best third generation core i7 laptops then I am sure you must be familiar with HP Envy laptops and yeah HP Envy Spectre is part of that series. Price of this perfect and slim laptop is set to $1000 and it is a very solid laptop. It is mostly known for its sleek design, perfect audio quality, and full-day battery life. Other specs of HP Envy Spectre are i5 core processor, 4GB DDR3 RAM, 128GB Samsung SSD and comes with Adobe Photoshop and Premiere Elements installed in it.
3. Samsung Series 7 Chronos 17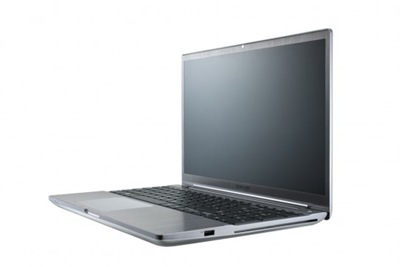 This one comes with real bright HD screen and JBL speakers. It is one of the latest Ultrabook launched by Samsung for its customers and they have claimed it is going to be the best performing Samsung laptop. Right now, it is known for its attractive design, great display screen, long battery life and powerful overall performance. Specs are fully up to date of this ultra thin laptop since it has core i7 processor, 8GB DDR3 RAM, 1TB hard drive and NVIDIA GeForce GT 650M. What else do you expect from any laptop? Samsung has provided almost everything anyone desires in this laptop.
2. Lenovo ThinkPad T430S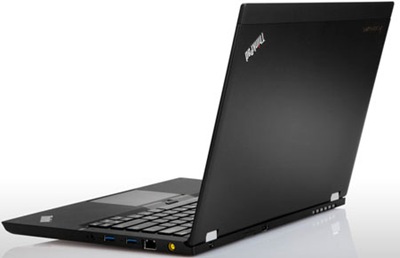 Lenovo ThinkPad is surely one of the best products ever made by Lenovo and this time it has it all you'll ever need at very affordable price of $800. It is extremely popular right now and reason behind that is definitely its long battery life and overall performance. It comes with core i5 processor which can be upgraded to i7, 1GB VRAM and 500GB hard drive.
1. Apple MacBook Air 13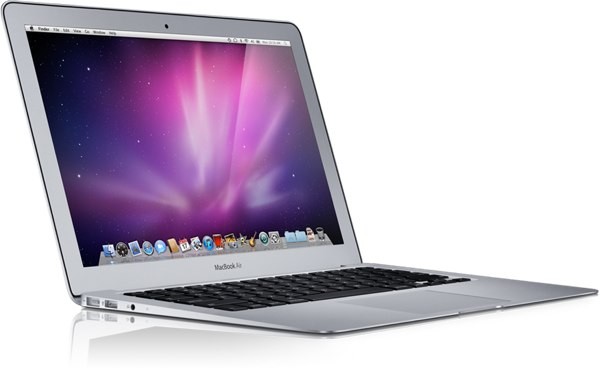 Yeah, this one could be little more expensive and out of your budget but definitely worth its price. This new MacBook from Apple has broken almost all records in Laptop industry with its Retina 13 notebook. It is known for its HD Retina display screen, good battery backup, loaded with apps for Mac, 8GB DDR3 RAM, 128GB hard drive and for being ultra thin. In case you are confused about which Laptop I am talking about then let me clear things here, I am talking about the new 13" laptop which was launched recently by Apple and not the one which was launched in 2008. This one is definitely lot better than its older version and its weight and size is extremely impressive.