Geoff is looking for a business laptop with a large screen that can support dual monitors and will also have a great screen to play movies. His budget is $2000+, so we can go for the best on the market.
The Laptop Recommendation Request
Which country are you from?
London. UK
Main usage?
Business
Movie watching
What's the more important feature(s)?
Screen Quality
Performance
Durability (strong)
Preferred Screen Size?
15″
17″
Tell us your budget
$2000 +
Anything to add?
Always used Lenovo Products but open to advice. Financial trader wanting to run two monitors, need great performance and multi tasking. But when travelling need large screen laptop for chart and platform information. When relaxing want great screen plus discreet graphics to watch movies…not sure of changing from windows to Apple Mac Pros..confused by whole market scene, genuinely need best advice from those far more qualified than myself. Many thanks in advance for any help Erik.
If we publish your question and our recommendation, do you wish to remain anonymous? (we will never publish your email)
No (by John Smith)
Our Laptop Recommendation
Hi Geoff,
If you like the Lenovo laptops, the ThinPads are still the leader in the business world. The
ThinkPad X1
is an incredibly light and durable laptop, but it comes only with a 14-inch. To get a 15-inch, you'd need to go with the ThinkPad T570. It's a good, classic, reliable ThinkPad.
For a 15-inch business laptop with a great screen and integrated graphic card, my choices would be either the
Dell XPS 15
(see 'other versions' when clicking the link to see the 15-inch) or the
Asus ZenBook UX501VW
. They're both very powerful & light 15-inch with a great screen.
For the Dell, you have the choice between HD or 4k screen. The 4k screen is of course better, but it also drains the battery much quicker. So decide if you prefer a higher resolution or longer battery life (I'd personally go with the HD screen and very long battery life).
Since you mentioned it, a
MacBook Pro
is also a great computer. But if you're used to Windows, I'd suggest you stick with it. I'd also recommend you stay away from 17″, I find them way too big to bring on the road.
There you go, I hope it helps! Don't hesitate if you have any other questions.
Erik
*Note: the information is provided as-is and LPTPS.com is not responsible for any inaccurate information or loss which may arise from reliance on information contained here. For more information please consult our disclaimer.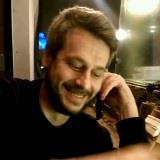 Erik is the owner and main editor of lptps.com. He has been working in computers and information technology for more than 20 years. He's a business analyst, developer and avid traveler.