Yesterday we received a laptop recommendation request for a designer, let's see!
Main usage?
3D modeling, High-Res Movie Editing, CAD
Music
Which country are you from?
Unitied Kingdom
What's the more important feature(s)?
Screen Quality
Portability & Weight
Sound
Performance
Preferred Screen Size?
15″
Tell us your budget
$1200 to $1500
Anything to add?
Ceramicist/artist in 3D sculpting in clay and digitally. Video editing of recorded moments of making paintings, pots etc, and Photoshop Illustrator and Blender using Wacom Cintiq 13 HD. A Little bit of gaming on the side, with some multi-tasking between online references whilst making. Not too fussed about the style of the laptop and I rarely move the laptop. I have used Windows 10 and generally windows for years, I have been told getting an Apple Mac would be best for me, but having to relearn all the keys is not something I want to have to do. (but happy to hear what you come up with)
Hope this is enough. Many thanks 🙂
If we publish your question and our recommendation, do you wish to remain anonymous? (we will never publish your email)
Yes (by Anonymous)
asdfsd
Our Laptop Recommendation
Hi,
thank you for visiting LPTPS.com!
I understand why people recommend you get a Mac, they are indeed great laptops for designers (but no so much for gamers). But nowadays there are Windows laptops as good as the MacBook Pro, so you don't have to relearn everything.
I recommend these laptops:
My choice would be the 15-inch Asus Zenbook Pro UX501VW. It a great quality, powerful laptop and it's priced lower than the MacBook Pro. With this version you get a powerful i7 processor, 16 GB of RAM to run those programs (another version has 24 GB if you really need it), a 512 GB SSD and of course a dedicated graphic card with the NVIDIA GTX 960M. Add that a vivid 4k screen with great colors and you've got one of the best laptops you could get for your needs.
In the same series the, Asus UX550VD is equipped with a more powerful NVIDIA GTX 1050, but is also more expensive.
Another great choice would be the Dell XPS 15 with an i7 processor, 16 GB of RAM and a NVIDIA GTX 1050. The 4k screen is as good as the Asus, so is the quality.
All three would make a great laptop for your needs. I hope that helps! Don't hesitate to write back if you have more questions!
Erik
*Note: the information is provided as-is and LPTPS.com is not responsible for any inaccurate information or loss which may arise from reliance on information contained here. For more information please consult our disclaimer.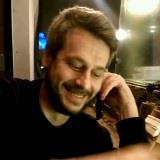 Erik is the owner and main editor of lptps.com. He has been working in computers and information technology for more than 20 years. He's a business analyst, developer, and avid traveler.