I received this laptop recommendation request this weekend by Kris. He need a laptop for college since he'll attend next fall. He's looking for a light laptop to play games and watch movies for about $1200 to $1500.
Laptop Recommendation Request
Which country are you from?
USA
Main usage?
General (web surfing, office work, emails)
Gaming
Movie watching
On the road
Music
What's the more important feature(s)?
Portability & Weight
Sound
Performance
Look & Design
Preferred Screen Size?
13″
12″
14″
Tell us your budget
$1200 to $1500
Anything to add?
I'm going to be a college student in the fall so I need a laptop that I can do schoolwork, play games, listen to and watch videos/movies on, and surf the internet. Ultra-portability and a price point towards the lower to middle range of my budget would be very helpful as well. In addition I'd need a laptop with at least one USB 3.0/3.1 ports, preferably more. I can only seem to find ones with USB-C's (I don't mind if the laptop has one in addition to the 3.0 ports). Thank you in advance for all of your help!
If we publish your question and our recommendation, do you wish to remain anonymous? (we will never publish your email)
Publish first name only (by John)
Our Laptop Recommendation
Hi Kris,
If I had to go back to college and had your criteria, I would not hesitate a second and go with the Asus ZenBook UX303UB. It's a seriously powerful laptop with its i7 processor, 12 GB of RAM and 512 GB SSD. It also comes with a NVIDIA GT940M graphic card to play games. All that in an ultra-portable Quad HD 13.3″ laptop that weighs only 3.2 lbs. And it has 3 USB 3.0 ports. It's at the bottom of your price at around $1200… You'll hardly find better value and a more fitting laptop for college.
Another good option would be the Microsoft Surface Book. It's a detachable 13″ laptop with an awesome screen. There are many versions but the one at around $1500 comes with an i5 processor, 8 GB of RAM and a NVIDIA graphic card. It also has 2 USB 3.0 ports.
I hope that helps and I would appreciate if you could like our Facebook page and/or Google.+ page.
And tell me which one you chose, I'm interested!
Don't hesitate if you have any other question,
Erik
*Note: the information is provided as-is and LPTPS.com is not responsible for any inaccurate information or loss which may arise from reliance on information contained here. For more information please consult our disclaimer.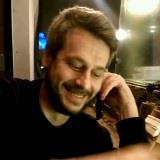 Erik is the owner and main editor of lptps.com. He has been working in computers and information technology for more than 20 years. He's a business analyst, developer, and avid traveler.