This week I received a laptop recommendation request from John. He wants a laptop recommendation for a very small to that has decent performance to run Windows.
The Request
Main usage?
General (web surfing, office work, emails)
On the road
Which country are you from?
USA
What's the more important feature(s)?
Screen Quality
Portability & Weight
Performance
Preferred Screen Size?
11″ and less
Tell us your budget
$299 and less
$500 to $699
$300 to $399
$700 to $899
$400 to $499
Anything to add?
I need a small (8″ or smaller screen) windows computer that I can easily carry with me. Laptop or tablet is fine. I want at least a little performance so I'm anything with an Atom processor or slower can be skipped.
The primary use will be MS Office, a low-demand propriety program that requires windows, and Web surfing.
Any suggestions?
If we publish your question and our recommendation, do you wish to remain anonymous? (we will never publish your email)
Publish first name only (by John)
Our Laptop Recommendation
Hi John,
Thank for visiting lptps.com!
The smallest laptops I know of are 10″, smaller than that you'll have to look for a tablet, but I doubt you'll find anything as powerful as you need to run Windows.
I would have suggested the 10-inch Asus Transformer Mini, it's a very popular mini laptop with quite decent performance, but you said you want to exclude the Atom processors. For that requirement, you'll have to avoid most mini laptops. except maybe the Dell Latitude 11  (Intel M5 with 8 GB of RAM) which is a pretty good 10.8″ business tablet to which you attach a keyboard. (but this one is tough to find these days)
For better performance, you'll have to go with a 12-inch laptop. In your price range, I'd suggested the very good Microsoft Surface Pro 4. The lowest option equipped with a M processor and 4 GB of RAM is around $650
 I hope that helps, don't hesitate if you have any other questions,
Erik
*Note: the information is provided as-is and LPTPS.com is not responsible for any inaccurate information or loss which may arise from reliance on information contained here. For more information please consult our disclaimer.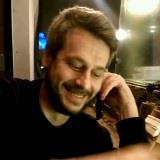 Erik is the owner and main editor of lptps.com. He has been working in computers and information technology for more than 20 years. He's a business analyst, developer, and avid traveler.