We received a recommendation request from Richard who's looking for a 15-inch laptop under $400 for web browsing and managing pictures.
The Request
Which country are you from?
USA
Main usage?
General (web surfing, office work, emails)
What's the more important feature(s)?
Screen Quality
Performance
Preferred Screen Size?
15″
Tell us your budget
$300 to $399
Anything to add?
I'm leaning toward the Dell Inspiron 3000 i3558 and HP Pavilion 15ay039. I take about 100 pictures a year and burn them to disc for friends. I see there are at least 3 different models of dell i3558 -tell me the difference in them – and if there is some other brand that will do what I need for less I am game. I am angry with how slow Facebook is, it takes several minutes to get to read a story and the ads make reading them impossible.
If we publish your question and our recommendation, do you wish to remain anonymous? (we will never publish you email)
Publish first name only (by John)
Our Laptop Recommendation
Hi Richard,
As far as I can see, there are indeed a few models of Dell Inspiron i3558, the differences being the processor (i3 or i5) and the RAM (4, 6 or 8 GB). For what you are doing, the Intel i3 processor should be plenty for burning and editing pictures. Try to avoid 4 GB of RAM, 6 GB is going to make a big difference when running multiple programs and web pages and 8 GB is even better. Here are you choices, the three will do the job, I'd suggest going for the middle one with an i5 an 6 GB of RAM.
As far as the HP goes, the HP 15-ay039 is also a decent choice, but for almost the same price, I'd go with the Dell with an i5 and 6 GB of RAM.
If you are willing to spend around $450, the HP 15-ay011nr is an excellent choice with a HD screen, which is not the case with the two laptops you talked about.
Thanks and don't hesitate if you have more questions,
Erik
*Note: the information is provided as-is and LPTPS.com is not responsible for any inaccurate information or loss which may arise from reliance on information contained here. For more information please consult our disclaimer.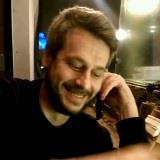 Erik is the owner and main editor of lptps.com. He has been working in computers and information technology for more than 20 years. He's a business analyst, developer and avid traveler.