We received this laptop recommendation request by an anonymous user at the end of last week. What she demands is a laptop to watch movies and listen to music with, of course, a great screen and sound.
Let's find the best ones between $500 and $700.
Main usage?
General (web surfing, office work, emails)
Movie watching
Music
What's the more important feature(s)?
Screen Quality
Sound
Preferred Screen Size?
15″
Tell us your budget
$500 to $699
If we publish your question and our recommendation, do you wish to remain anonymous? (we will never publish you email)
Yes (by Anonymous)
Our Laptop Recommendation
Hi [anonymous],
Thank you for visiting lptps.com! Here is my recommendation according to your request 🙂
For watching movies and listening to music, I like the versatility and quality of the Dell Inspiron i5568. It's a convertible 2-in-1 laptop that you can use in tent mode, stand-mode or as a tablet (and of course use it as a regular laptop). That's great for watching movies, especially since the 15.6″ HD screen is quite good, as is the sound system.
A cheaper choice would be the Asus F556UA at around $550. It's also equipped with a good 15.6″ HD and a sound system that is good for movies. It's a great value Asus laptop here that is fast and well-built.
I think this is your best choices. I hope that helps!
Don't hesitate to write back if you have any more questions!
Erik
*Note: the information is provided as-is and LPTPS.com is not responsible for any inaccurate information or loss which may arise from reliance on information contained here. For more information please consult our disclaimer.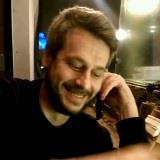 Erik is the owner and main editor of lptps.com. He has been working in computers and information technology for more than 20 years. He's a business analyst, developer and avid traveler.