We have received this request for a laptop suggestion this week for a 12 or 13-inch laptop between $700 and $1200.  It has to be portable, equipped with a good screen and sound system, be durable and have a light color durable frame. Let's see…
Main usage?
General (web surfing, office work, emails)
Business
On the road
Music
3D modeling, High-Res Design (please specify)
What's the more important feature(s)?
Screen Quality
Portability & Weight
Sound
Performance
Look & Design
Durability (strong)
Preferred Screen Size?
12″
13″
Tell us your budget
$700 to $899
$900 to $1200
Anything to add?
Color silver or any light color but not pink, black or dark colors.
If we publish your question and our recommendation, do you wish to remain anonymous? (we will never publish you email)
Yes (by Anonymous)
Our Laptop Suggestion
Hi [anonymous],
I've looked at your request and currently, I would suggest three laptops that have a nice, premium, durable and classy design. All are portable, durable and have a great screen and loud sound system (for a laptop, of course).
The first one I would suggest is the Asus ZenBook UX303UB. It's at the top of your budget but definitively has everything you need: an ultra-HD 13-inch screen with a mid-range discrete video card, a powerful i7 processor and 12 GB of RAM. It's really one of my favorite laptop at the moment and will answer all your needs.
If you don't need a discrete video card – for gaming, high-res movie editing or any 3D – then these more affordable laptops will do the trick:
The Lenovo 710s is an ultra-thin, powerful yet great value laptop with a powerful processor and long battery life. It's really a nice looking quality laptop with a great matte 13-inch HD screen.
A smaller option with its 12-inch  HD+ screen is the ultra-thin and trendy Asus ZenBook UX390UA. If you're looking for quality and portability, go for this one. It has a great HD screen, weighs less than 2 pounds and is a thin as you can get.
I hope this helps, write back if you have any questions!
Erik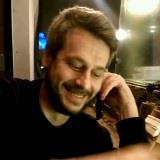 Erik is the owner and main editor of lptps.com. He has been working in computers and information technology for more than 20 years. He's a business analyst, developer, and avid traveler.