We received this laptop recommendation request last Thursday from someone looking for a 14-inch laptop with good screen quality, performance, portability & durability. It's easier to find a 15-inch at those prices, so let's see what I can find.
Which country are you from?
USA
Main usage?
General (web surfing, office work, emails)
What's the more important feature(s)?
Screen Quality
Portability & Weight
Performance
Durability (strong)
Preferred Screen Size?
14″
Tell us your budget
$300 to $399
If we publish your question and our recommendation, do you wish to remain anonymous? (we will never publish you email)
Yes (by Anonymous)
Our Laptops Recommendation
Hi!
Thank you for visiting lptps.com!
It's tougher to find a budget 14-inch laptop than a 15-inch for less than $400, but here's what I can suggest.
I think your best choice would be the Asus Vivobook E403SA. It packs a lot of value with a quality thin & light design, a long battery and a good full HD 14-inch screen. Performance will be decent with its Pentium processor, 4 GB of RAM and 128 GB SSD hard drive. At $400, you won't find better value!
Since your only requirement is that your computer could be used for email / web surfing / office work, I would recommend you look at the Acer Chromebook 14. It doesn't have Windows but is a very good quality, full aluminum laptop with a HD 14-inch screen. It's not the fastest of processors, but its Quad-core Celeron is still decent for office work and it comes with 4 GB of RAM. I suggest you read our full review of the Acer Chromebook 14 for more information.
Another option would be the 14-inch Lenovo Flex 4. It's not an HD screen and the viewing angles are a little narrow, but otherwise it's a decent quality choice at a little under $400.
Otherwise, if those choices don't satisfy you, you might want to look towards 15-inch laptops. There are a few quality ones available for under $400 or under $300.
Hope that helps. Write back if you need more information!
Erik
*Note: the information is provided as-is and LPTPS.com is not responsible for any inaccurate information or loss which may arise from reliance on information contained here. For more information please consult our disclaimer.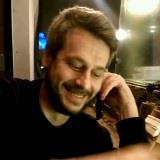 Erik is the owner and main editor of lptps.com. He has been working in computers and information technology for more than 20 years. He's a business analyst, developer, and avid traveler.