We received this laptop suggestion request from Devica who's looking for a 15-inch laptop for gaming under $600. That's actually an easy one!
Which country are you from?
Trinidad and tobago
What's the more important feature(s)?
Portability & Weight
Preferred Screen Size?
15″
Tell us your budget
$500 to $699
If we publish your question and our recommendation, do you wish to remain anonymous? (we will never publish you email)
No (by John Smith)
Our Laptop Recommendation
Hi Devica,
You're request is actually quite easy to answer! 🙂
For a 15-inch gaming laptop, go with the Acer E5-575G-53VG. It's sold around $550 and is equipped with a 15-inch HD screen, fast Intel i5 processor with 8 GB of RAM and a long battery life. It's not the lightest on the market, but at 5.3 lbs it's very acceptable. At those prices, it's definitively the best gaming value you are going to get. You can read our full review for more details.
I hope that helps!
Erik
*Note: the information is provided as-is and LPTPS.com is not responsible for any inaccurate information or loss which may arise from reliance on information contained here. For more information please consult our disclaimer.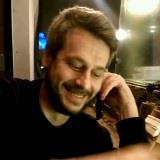 Erik is the owner and main editor of lptps.com. He has been working in computers and information technology for more than 20 years. He's a business analyst, developer and avid traveler.