I received this laptop recommendation request from Mark. He wants a business laptop with a good screen and durable frame for less than 500 dollars. Let's see!
Main usage?
General (web surfing, office work, emails)
Business
Which country are you from?
United States
What's the more important feature(s)?
Screen Quality
Performance
Durability (strong)
Tell us your budget
$400 to $499
If we publish your question and our recommendation, do you wish to remain anonymous? (we will never publish you email)
Publish first name only (by John)
Our laptop recommendation
Hi Mark,
For a laptop around $400 – $500, the choices are pretty obvious. In that price category, most of the laptops on the market have so-so quality. In my experience, right now there are only 4 or 5 laptops that really make the cut at those prices.
To get value and quality, go with the HP 15-ay011nr. It's a 15-inch laptop at around $460 with one of the best value for that price.
To get more performance – including 3D & Gaming – go with the 15-inch Acer E5-575G-53VG at around $550. Choose this
For a cheaper and lighter choice, go with t he Asus VivoBook E403SA. It's a rather good quality laptop with a 14-inch HD screen that weighs 3.3 pounds
I hope that helps! Write back if you need more information!
Erik
*Note: the information is provided as-is and LPTPS.com is not responsible for any inaccurate information or loss which may arise from reliance on information contained here. For more information please consult our disclaimer.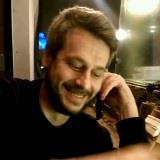 Erik is the owner and main editor of lptps.com. He has been working in computers and information technology for more than 20 years. He's a business analyst, developer, and avid traveler.