Today, we have a request from Kevin who wants a 15-inch laptop under $500. Portability & weight are important since it's going to be used as a business laptop for the road. A good screen and audio system are a plus for watching movies and listening to music.
The Request
Which country are you from?
United States
Main usage?
Business
Movie watching
On the road
Music
What's the more important feature(s)?
Screen Quality
Portability & Weight
Sound
Performance
Durability (strong)
Preferred Screen Size?
15″
Tell us your budget
$400 to $499
If we publish your question and our recommendation, do you wish to remain anonymous? (we will never publish you email)
No (by John Smith)
Our Laptop Recommendation
Hi Kevin,
Thank you for visiting lptps.com!
For less than $500, I would go with the HP 15-ay013nr. At 4.7 pounds, it's quite light for a 15-inch and is equipped with a HD screen, 128 GB SSD hard and a good sound system. It's a laptop I recommend often and is probably the best value for that price range. You can read the full review of the HP 15-ay for more information.
If you need a bigger hard drive and a discrete graphic card (to play games or anything 3D), you could go with the Acer E5-575G-53VG. It's more expensive and heavier at 5.3 pounds, but it's also a good quality budget laptop. (Read full review).
I hope that helps! Don't hesitate to write again if you have more questions,
Erik
*Note: the information is provided as-is and LPTPS.com is not responsible for any inaccurate information or loss which may arise from reliance on information contained here. For more information please consult our disclaimer.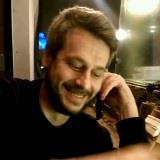 Erik is the owner and main editor of lptps.com. He has been working in computers and information technology for more than 20 years. He's a business analyst, developer and avid traveler.