I received this laptop suggestion request for an 11-inch business notebook. Price is not really an issue, but it has to be durable and performance must be good.
Main usage?
General (web surfing, office work, emails)
Business
What's the more important feature(s)?
Performance
Durability (strong)
Preferred Screen Size?
11″ and less
Tell us your budget
$500 to $699
$1200 to $1500
$700 to $899
$400 to $499
$900 to $1200
If we publish your question and our recommendation, do you wish to remain anonymous? (we will never publish you email)
Yes (by Anonymous)
Our Recommendation
Hi [anonymous],
Thank you for your request. There are not a lot of 11-inch business notebooks on the market, so it's an interesting request I don't often have!
If you are looking for real performance, you need at least an i5 processor and 8GB of RAM. The only one I could find with those specs in the business lines is the HP EliteBook Revolve 810 G3. It's over your budget by $150, but you get performance and durability in a quality 11-inch laptop. The EliteBook series is – and looks – premium and is built to survive everyday assault with military standard durability tests.
The other 'business' option is the ultra-tough Lenovo ThinkPad Yoga 11e. It will stand most assaults but also have a slower processor and only 4 GB of RAM. But at only $400 and with an SSD drive, it's still a good option if you don't ask too much of it. The Dell latitude 11 fits the same description, but at around $600.
There are also some notebooks available in the 'non-business' lines, but they'll be less durable (that doesn't mean they are not of good quality, just that they don't pass military standard testing):
The Lenovo Yoga 710 is the one that will give you the most performance in a small format. It has 11.6″ touchscreen, very good performance (i5 with 8 GB RAM and 128 SSD drive) for about $700.
A smaller but more budget option is the 10.1″ Asus Transformer Mini T102HA. It's currently at the top of our best mini laptops list for a good reason, it's a quality lightweight detachable with decent power. Not the most powerful, but it also less expensive at around $400. The Acer R11 is also in the same category, except this one has a 11-inch touchscreen.
In summary, in your case I would either go with the HP EliteBook Revolve or the Yoga 710.  Since choices are quite limited in this category, so if it does not fit what you are looking for, have a look at 12-inch notebooks.
Don't hesitate to write back if you have more questions,
Erik
*Note: the information is provided as-is and LPTPS.com is not responsible for any inaccurate information or loss which may arise from reliance on information contained here. For more information please consult our disclaimer.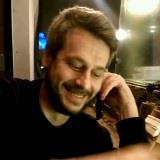 Erik is the owner and main editor of lptps.com. He has been working in computers and information technology for more than 20 years. He's a business analyst, developer, and avid traveler.