This laptop recommendation request comes from someone who wants a portable & stylish laptop between $900 and $2000. Let's see!
Main usage?
General (web surfing, office work, emails)
Business
Which country are you from?
United States
What's the more important feature(s)?
Portability & Weight
Performance
Look & Design
Preferred Screen Size?
14″
15″
13″
Tell us your budget
$1200 to $1500
$1500 to $2000
$900 to $1200
Anything to add?
Price range $900 – $2000 really
Likely i7 processor for peak performance
Design matters… I don't like Apple/Mac laptops
If we publish your question and our recommendation, do you wish to remain anonymous? (we will never publish you email)
Yes (by Anonymous)
Our Laptop Recommendation
Hi,
With the budget you can get pretty much any laptop you want. You'll get quality, performance and style.
I'll start by recommending the Microsoft Surface Book. It's really a great new innovative product from Microsoft. You get a 13.5″ awesome and versatile laptop that you can use as a laptop, tablet and all the modes between. It' a premium notebook in both quality & style and feels very solid in hands. The ultra-HD screen is definitively one of the best on the market and is of similar quality of the ones on the MacBooks Pro. The NVIDIA graphic card will support pretty much all high-end graphic and movie editing as well as gaming. See our full review of the Surface Book Pro (reviewed an i5 processor).
I also have to recommend an Asus ZenBooks. It's a light & quality series that looks awesome. The 15-inch ZenBook pro is a very powerful and fast machine with a great 4k screen. It's definitively in the high-end market and is also a competitor to the MacBook Pro. If you prefer a smaller screen, the 13-inch Asus ZenBook UX303UB is also a quality, ultra-thin and light powerful machine with its i7, 12 GB of RAM, 512 GB of RAM and 4k screen with a GeForce 940M (review of the UX303UB).
Finally, the Dell XPS series is also one of my favorite. The Dell XPS 15 with its 4k screen, NVIDIA graphic card, i7 processor with 16 GB is definitively a great choice, but it's also at the top of your budget. For a smaller and cheaper option the Dell XPS 13 is equally good and performing, but doesn't have a dedicated graphic card (full review). It has a battery that will last 10+ and delivers a lot of value.
Those are really my favorite laptops on the market right now and I feel very comfortable recommending them. Hope that helps and write back for any questions or comments!
Erik
* Note #1: Be certain that our reviews & recommendations are always unbiased and only provided to help you in your research. Know that some of those links points to our affiliate partners and we might get a commission if you buy from them. This comes at no extra cost for you and helps to maintain this website.
*Note 2: the information is provided as-is and LPTPS.com is not responsible for any inaccurate information or loss which may arise from reliance on information contained here. For more information please consult our disclaimer.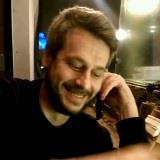 Erik is the owner and main editor of lptps.com. He has been working in computers and information technology for more than 20 years. He's a business analyst, developer and avid traveler.