I received this laptop request yesterday from Greg. He's looking for a mini laptop between $200 and $400 for gaming, movie watching and to bring on the road.
Which country are you from?
United States
Main usage?
General (web surfing, office work, emails)
Gaming
Movie watching
On the road
3D modeling, High-Res Movie Editing, CAD
What's the more important feature(s)?
Screen Quality
Portability & Weight
Sound
Gaming
Durability (strong)
Preferred Screen Size?
11″ and less
Tell us your budget
$200 and less
Anything to add?
If there is nothing for that budget I am willing to do 300-399
If we publish your question and our recommendation, do you wish to remain anonymous? (we will never publish you email)
No (by John Smith)
Our Laptop Recommendation
Hi Greg,
Thank you for visiting lptps.com!
First of all, for less than $400 you won't find any notebook that will allow for serious gaming or that will run applications that needs a lot of graphic power. For that you'll need a dedicated graphic card, which you won't find in that price range (you'd have to spend 500+ dollars). But if you're talking about playing older or online games, that'll work fine.
Right now I'd say that your best choice would be to go with Asus, especially with the Transformer Books. They're all easy to carry around, will play HD movies and have a good build quality. The detachable 2-in-1 T102HA or the cheaper T100HA  are both the best value you can get in that price range. If you don't need Windows, the Asus ChromeBook Flip is also a good choice.
The Lenovo 11e could also be an interesting option if you use it for business.
I hope that helps!
Erik
*Note: the information is provided as-is and LPTPS.com is not responsible for any inaccurate information or loss which may arise from reliance on information contained here. For more information please consult our disclaimer.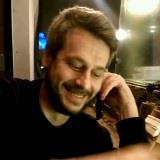 Erik is the owner and main editor of lptps.com. He has been working in computers and information technology for more than 20 years. He's a business analyst, developer and avid traveler.