We received this laptop recommendation request this week by Terence. He is looking for a 13 or 14-inch aluminium laptop for a free-lance business. His budget is between $700 and $1200. There are quite a few great laptops at those prices, let's see what the best choices are.
Main use?
General (web surfing, office work, emails)
On the road
Movie watching
What's the more important feature(s)?
Screen Quality
Portability & Weight
Sound
Performance
Look & Design
Durability (strong)
Preferred Screen Size?
14 "
13″
Tell us your budget
$700 to $899
$900 to $1200
Anything to add?
Free lance business. Able to connect external accessories e.g. Optical/DVD/CD Drive, Hard Disk drive, Printing
Important: Full Aluminium Casing (e.g. Asus ZenBook )
Portability/Weight – Optional
Warranty, Repair/Maintenance, etc.
Any freebies included
Your early advice will be appreciated. Thank you.
Terence
If we publish your question and our recommendation, do you wish to remain anonymous? (we will never publish you email)
Publish first name only (by John)
Our Laptop Suggestion
Hi Terence,
Thank you for visiting LPTPS.com
I've looked at your request and I suggest the following laptops. They'll all allow you to plug-in external equipment and are all part of the lightest, most portable among their class.
Asus ZenBook
As you mentioned in your request, the Asus ZenBook is an all-aluminium laptop that would be an excellent choice for you. It's a light, quality laptop with an excellent 13-inch screen (HD or QHD). The ZenBook comes with a 1 year warranty. They have many versions, here are two that would work for you (you can read our review of the Asus ZenBook UX305UA here):
The Asus ZenBook UX330UA would be good for you, at the bottom of your price range. It's a durable, quality 13-inch (HD) notebook and it's quite powerful.
If you want one that will perform no matter what you ask of it, this Asus UX303UB with a QHD screen, NVIDIA videocard and 12 GB of RAM would also be a good choice at around $1200. But it might be too powerful for your needs…
Dell XPS 13
The Dell XPS 13 is another awesome laptop with a screen, quality and sound system in the best of its class for about $1050. It has an aluminium frame and a 13-inch QHD vivid screen (3200 x 1800). You can read our full review of the Dell XPS 13 here (HD screen review). It also comes with a 1 year warranty from Dell.
Lenovo ThinkPad X1
Finally, if the 'full aluminium casing' request was for quality and sturdiness, I would definitely look into the 14-inch (HD) Lenovo ThinkPad X1. It's actually not aluminium but carbon fiber and is one the strongest, most durable laptop you can find. And it comes with a three year warranty. It's definitively one of the best business laptop on the market right now.
— Update —
As requested, here are some links to Asus ZenBook available for sale in Singapore. I hope that helps!
Otherwise I still recommend you look at the Dell XPS 13 or Lenovo ThinkPad X1.
I hope that helps. Don't hesitate if you have more questions!
Erik
*Note: the information is provided as-is and LPTPS.com is not responsible for any inaccurate information or loss which may arise from reliance on information contained here. For more information please consult our disclaimer.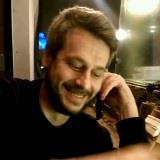 Erik is the owner and main editor of lptps.com. He has been working in computers and information technology for more than 20 years. He's a business analyst, developer, and avid traveler.