At the beginning of the year, we received this laptop recommendation request. The person is looking for a 14 or 15-inch business laptop to do graphic design and accounting. Her budget is between $500 and $1200 and she want a good screen, performance and portability.
Main usage?
General (web surfing, office work, emails)
Business
Graphic Design or Engineering (high-end)
What's the more important feature(s)?
Screen Quality
Portability & Weight
Performance
Durability (strong)
Preferred Screen Size?
14″
15″
Tell us your budget
$500 to $699
$700 to $899
$900 to $1200
Anything to add?
I will be using the laptop to create flyer and brochures as well as to run accounting software
Our Laptop Recommendation
Hi [Anonymous],
thank you for visiting lptps.com!
Here are my suggestions according to the information you sent*:
For creating flyers you do not need a powerful graphic card, the classic integrated one will do the trick. And literally every computer on the market will be able to run an accounting software! That gives you much more choices!
The first choice that comes in mind is the Lenovo Thinkpad 460s. It's a thin & light ultrabook that's also one of the sturdiest on the market (of not THE sturdiest). You see them a lot in businesses for a reason. It's also fast and powerful and one of the only with a 3 years warranty… Not the cheapest, but definitively a great business notebook.
Another great choice would be the Dell Latitude E7470. It's strong, made for business, has a good 14-inch HD screen, is also powerful and comes with a 3 year warranty.
I would also suggest t look at the 15-inch Asus ZenBook UX510UW. It's one of the lightest 15-inch at 4.4 pounds even if it's not as light as a 13 or 14-inch. Even if it doesn't have the ultra-solid built of a 'real' business laptop, it's still a quality and powerful laptop – in fact too powerful for your needs – and it's tough to find better value right now.
For a less expensive laptop with great screen and light body, you might also want to look at the HP Envy 13. It's ultra light and comes with an awesome QHD screen (3200 x 1800). You can read our full review to know more (note that this one is a 13.3-inch laptop).
For even more value choices, look at the best laptops in the $700 and $800 categories.
I hope this helps!
Don't hesitate to write back if you have any other questions!
Erik
*Note: the information is provided as-is and LPTPS.com is not responsible for any inaccurate information or loss which may arise from reliance on information contained here. For more information please consult our disclaimer.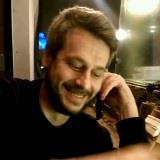 Erik is the owner and main editor of lptps.com. He has been working in computers and information technology for more than 20 years. He's a business analyst, developer and avid traveler.