On December 24th, we received this laptop recommendation request by Tim. He's looking for a business laptop equipped with a quality 15″ or 17″ screen that performs well and that will allow gaming. His budget is between $1200 and $1500.
Main usage?
General (web surfing, office work, emails)
Business
What's the more important feature(s)?
Screen Quality
Gaming
Performance
Preferred Screen Size?
15″
17″
Tell us your budget
$1200 to $1500
Our Laptops Recommendations
Hi Tim,
Thank you for visiting lptps.com!
As requested, I've looked at the best business laptops that delivers great performance and equipped with a high quality, vivid 15″ or 17″ screen with great color accuracy. A dedicated video card is also necessary in your case. According to that, I would go with one of the two laptops below.
If the laptop is for you and you take (normal) care of your stuff, I would go with the Asus ZenBook Pro UX501VW. It's a direct competitor to the MacBook Pro (with Windows installed of course and much cheaper) and is really a great performance laptop with an awesome 15.6″ Ultra-HD screen. Equipped with a NVIDIA video card, i7 processor, 16GB of RAM, it's really a powerful and quality computer. For a little under $1500, you won't find better specs and quality parts.
If it's for employees and you want a more durable business laptop (rugged, spill and drop resistant, etc.). The 15-inch (HD) Lenovo ThinkPad P50 is a durable, business laptop with great performance (i7, 16 GB of RAM, NVIDIA Quadro). ThinkPad is the classic business line of laptops.
As far as business 17″ business laptops goes, the Lenovo ThinkPad P70 would be an option for your budget. Otherwise, for a performance business laptop with a great screen in your price range, there are few options. In that case, I would suggest you buy a quality external monitor. Gaming Laptops would also be an option, but their design isn't really made for a business meeting…
I hope that helps and don't hesitate if you have more questions,
Erik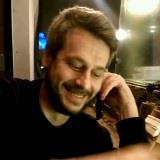 Erik is the owner and main editor of lptps.com. He has been working in computers and information technology for more than 20 years. He's a business analyst, developer and avid traveler.