On December 23nd, we received this request for a laptop recommendation. Hruthik is looking for a gaming, movie watching & music laptop with 14″ or 15″ screen between $700 & $900.
Laptop Recommendation Request
What's the more important feature(s)?
Screen Quality
Portability & Weight
Sound
Gaming
Look & Design
Performance
Main usage?
General (web surfing, office work, emails)
Gaming
Movie watching
Music
Preferred Screen Size?
14″
15″
Tell us your budget
$700 to $899
Our Laptop Recommendation
Hi Hruthik,
Thank you for your request! I've been looking for laptops that fit your request and budget and I've come up with a list of 4. Since you ask that the laptop allows for gaming, that limits our choices since most laptops come with an integrated video card that will barely play any game. So, for gaming, we must turn towards laptops that have a dedicated NVIDIA video card – or AMD Radeon.
14-inch laptops are more portable – with of course less screen real estate –  but there are very few on the market with a dedicated video card. And I prefer 15-inch laptops for watching movies and playing games.
Laptop buying suggestions:
The first one I would suggest would be the Acer V15 V5-591G. It's really a great value performing laptop. For about $850, you get a 15-inch 4k screen, i7 processor, 16 GB of RAM and a 1TB hard drive. And I actually like the design! If you want to save a little (about $75), you can choose the HD screen version with 8 GB of RAM instead.
The 15-inch Asus K501uw is also a great, more portable 15-inch option. It delivers a lot of value and performance with an i7 processor, 8 GB of RAM and 512 GB SSD hard drive. You get a lower screen resolution and less RAM, but much faster hard drive. You can read the full review here.
If you are looking for something smaller, I recommend the Lenovo Ideapad 510s. It's a 14-inch laptop with an i7 processor, 8 GB of RAM and AMD Radeon M460 video card. It's the most light & thin of the list at 3.7 lbs and you'll get good performance.
In the 14-inch market, Lenovo also make the Flex 4 (or Yoga 510 outside the USA), a versatile powerful laptop that fits your needs.
Finally, Dell also offers a good value 15-inch laptop with the Dell Inspiron 7559. It delivers value, quality and performance, but unfortunately it will not win any design-award…
I hope that helps you and don't hesitate if you have any other questions!
Erik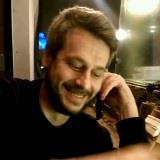 Erik is the owner and main editor of lptps.com. He has been working in computers and information technology for more than 20 years. He's a business analyst, developer and avid traveler.