We received a laptop recommendation request today from someone who needs a 13 or 14-inch for school and to do some video editing.
Which country are you from?
United States
Main usage?
General (web surfing, office work, emails)
Movie watching
3D modeling, High-Res Movie Editing, CAD
Music
What's the more important feature(s)?
Screen Quality
Sound
Performance
Durability (strong)
Preferred Screen Size?
13″
14″
Tell us your budget
$299 and less
$500 to $699
$300 to $399
$400 to $499
Anything to add?
Need to have good performance for schoolwork! Would love it if I can edit videos easily on there but not a priority.
If we publish your question and our recommendation, do you wish to remain anonymous? (we will never publish your email)
Yes (by Anonymous)
Hi,
thanks for visiting lptps.com!
Here's what I suggest:
I think your best choice is the Samsung Notebook Spin 7. It's a good quality, pretty portable 13-inch hybrid with a dedicated graphic card to let you do video editing smoothly.
For a less expensive choice, I'd go with the Asus Q304UA. It doesn't have a dedicated graphic card, but at less than $500, it delivers a lot of value and it's even more portable than the Samsung. (you'll still be able to do some video editing, it'll just be slower)
Another choice would be the Acer Spin 5 at around $600. Again it doesn't have a dedicated graphic card, but it has everything else you need for a fast, quality laptop (including an ultra-fast SSD drive).
I hope that helps! Don't hesitate if you have more questions.
By the way, if you purchase your laptop through one of my links, I get a small commission that helps me get this site going (at absolutely no cost to you). So if you plan to buy online, thanks for using those links 🙂
Erik
*Note: the information is provided as-is and LPTPS.com is not responsible for any inaccurate information or loss which may arise from reliance on information contained here. For more information please consult our disclaimer.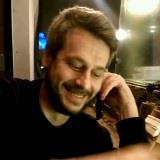 Erik is the owner and main editor of lptps.com. He has been working in computers and information technology for more than 20 years. He's a business analyst, developer, and avid traveler.