Here's another beginning of the year laptop suggestion request for us here. This time it's from Wafula Stephen and he needs a nice laptop under $200. Let's see what we can do.
Main usage?
General (web surfing, office work, emails)
Gaming
Business
On the road
Movie watching
Music
Graphic Design or Engineering (high-end)
What's the more important feature(s)?
Screen Quality
Portability & Weight
Sound
Performance
Look & Design
Gaming
Durability (strong)
Preferred Screen Size?
12″
Tell us your budget
$200 and less
Anything to add?
Just a nice laptop
If we publish your question and our recommendation, do you wish to remain anonymous? (we will never publish you email)
No (by John Smith)
Our Laptop Recommendation
Hi,
Thank you for visiting our facebook page!
For a laptop under $200, you'll find best value and more powerful computers if you don't need Windows and go with a Chromebook. You won't be able to run all programs, but they are great for web surfing, emails and office work (with Google Docs). You also have choices with Windows, but know that they won't be the fastest laptop.
At that price, I'd suggest four options:
For Chromebooks, I would go with one of the two following laptops. Both are powerful enough for all your multitasking needs and are quality laptops. If you need a 13.3″, go with the Asus Chromebook C300SA. I also really like what Acer did with their 11″ Acer Chromebook CB3-131.
If you need Windows, the best value you can find is the sturdy 11-inch Lenovo N22. If you want a bigger screen, go with the 14-inch HP 14-an010nr.
I hope those suggestions help you.
Don't hesitate if you have any more questions,
Erik
*Note: the information is provided as-is and LPTPS.com is not responsible for any inaccurate information or loss which may arise from reliance on information contained here. For more information please consult our disclaimer.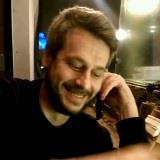 Erik is the owner and main editor of lptps.com. He has been working in computers and information technology for more than 20 years. He's a business analyst, developer and avid traveler.