On January 2nd, we received our first laptop recommendation of the year! Basically the person is looking for a 13 or 14″ business laptop that has portability, good screen and good speakers since she wants to use it also for movie watch & music. And she will also do some graphic design or engineering. All that under $600! Not an easy task! Let's see…
Main usage?
General (web surfing, office work, emails)
Business
On the road
Movie watching
Music
Graphic Design or Engineering (high-end)
What's the more important feature(s)?
Screen Quality
Performance
Look & Design
Durability (strong)
Preferred Screen Size?
14″
13″
Tell us your budget
$200 and less
$500 to $699
$300 to $399
$400 to $499
Our Laptop Recommendation
Hi [anonymous]!
Thank you for visiting lptps.com!
I've looked at your request and I must say it's not an easy task! Here's my recommendation for you:
First, 'real' business laptops at those prices won't have a good enough screen to satisfy you. Second, you said that you need to do some high-end graphic design / engineering work with your computer. If you do high-resolution graphic design with complex effects or engineering 3D design, that limits your choices since you need a dedicated video card. If you only do 'normal' photo editing or Photoshop work, then it is not necessary (although it might still increase the speed sometimes)
At that price, there are literally no 13 or 14-inch laptops under $600 that include a dedicated graphic card. If you don't need a dedicated video card, we have some very good choices available.
Laptops with a dedicated video card
If you absolutely need a dedicated graphic card*, then you'll have to sacrifice portability a little and go for a 15-inch, because there are no 13 or 14-inch laptops with a dedicated video card (within your budget of course, because the Lenovo 510s is available with a dedicated graphic card for $700, so is the Lenovo Flex 4).
In your case, I would say the best price/quality ratio would be the Acer Aspire E5-575G-53VG. It's a quite stylish laptop with very good performance and at 5.2 lbs, it's still relatively portable.
Laptop without a dedicated video card
Without a dedicated video card, within your budget and considering you want a portable, good looking laptop that will give you performance, I'd go with either the 13.3-inch Acer Aspire V3-372T or the 14-inch Lenovo Ideapad 510s. Both are quality, well-priced laptop laptops with a good screen and good speakers.
I hope that helps, don't hesitate to write back if you have any more questions!
Cheers,
Erik
*Remember, that such a card is only necessary if you need to create high-end 3D design or if you use complex effects in software like Photoshop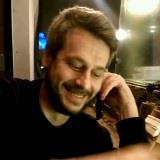 Erik is the owner and main editor of lptps.com. He has been working in computers and information technology for more than 20 years. He's a business analyst, developer and avid traveler.