The beginning of the year was a busy time for us! Here's another laptop suggestion request from Al. He wants a 14 or 15-inch quality and portable laptop, with good screen and sound that performs well, equipped with a backlit keyboard.
All that under $500. Let's see what we can find!
What's the more important feature(s)?
Screen Quality
Portability & Weight
Sound
Performance
Durability (strong)
Main usage?
General (web surfing, office work, emails)
Graphic Design or Engineering (high-end)
Preferred Screen Size?
14″
15″
Tell us your budget
$200 and less
$300 to $399
$400 to $499
Anything to add?
– Bomb proof processor to last years (I get dizzy looking at 3D Mark charts)
– 1080p screen at least
– upgradable SSD when I can afford (if possible)
– backlit keys
– detachable would be so nice (if possible, no must)
If we publish your question and our recommendation, do you wish to remain anonymous? (we will never publish you email)
No (by John Smith)
Our Laptop Recommendation
Hi Al,
Thank you for visiting lptps.com!
For your price range, there are few laptops that will fill all your needs!
In that price range and with your criteria, I cannot find any with the most powerful processor – the Intel i7 – or any that are detachable.
In your case, I would raise my budget a little bit and go with the Acer E5-575G-53VG since it has pretty much everything you need. It's as 15-inch powerful computer with a HD screen, an i5 processor, 8 GB of RAM and it's already equipped with a 256 GB SSD. It also has a dedicated NVIDIA GeForce video card. At $550, it really tough to find better value… It's not the most portable, but at 5.27 pounds it's also not that bad. Oh and the keyboard is backlit. You can read the full Acer E5-575G-53VG full review for more information.
Your other – cheaper choice – would be the HP 15-ay011nr. It's another good quality laptop at around $450. It doesn't have a dedicated video card nor a SSD hard drive but is quite powerful with an i5 processor and 8 GB of RAM. You can also choose the HP 15-ay013nr; it's the same computer, but it comes with a 128 GB SSD. Read the full review for more information. There's no backlit keyboard here though…
You might also want to look at the Dell Inspiron 5000. It's also a decent value choice at around $420 with an i5, 8 GB of RAM and a backlit keyboard. It comes with a 1 TB hard drive that you could replace later with a SSD.
If you are willing to raise your budget around $600, a more portable option would be the Lenovo Ideapad 510s is a quality 14-inch with an i5 processor, 8 GB of RAM, but no dedicated video card.
I hope that helps! Don't hesitate to write back if you have more questions!
Erik
*Note: the information is provided as-is and LPTPS.com is not responsible for any inaccurate information or loss which may arise from reliance on information contained here. For more information please consult our disclaimer.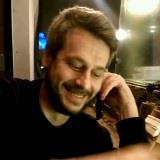 Erik is the owner and main editor of lptps.com. He has been working in computers and information technology for more than 20 years. He's a business analyst, developer and avid traveler.