This week we received a laptop recommendation request from Sierra that wants a large screen laptop – 15 or 17″ – with a long battery life. The laptop will be used for gaming, movie watching and will also serve as a business laptop.
Laptop Recommendation Request
Which country are you from?
United States
Main usage?
General (web surfing, office work, emails)
Gaming
Business
Movie watching
What's the more important feature(s)?
Screen Quality
Portability & Weight
Sound
Performance
Gaming
Durability (strong)
Preferred Screen Size?
15″
17″
Tell us your budget
$700 to $899
Anything to add?
Long lasting battery life
If we publish your question and our recommendation, do you wish to remain anonymous? (we will never publish your email)
Publish first name only (by John)
Our Laptop Recommendation
Hi Sierra,
Gaming, large screen laptops and long battery life usually don't go well together! The longest battery life will usually be found in 13.3″ laptops, but there is still a few 15-inch that'll last longer than the others. I'd suggest staying away from 17-inch screens since they need more power, therefore you'll get a shorter battery life.
I'd recommend three that will allow for good gaming performance and decent battery life. Note that playing a game on the battery – or anything that uses the discrete graphic card – is not recommended. No laptop will last long under those circumstances and your battery will quickly lose performance if you do it often.
The first one I'd recommend would be the Acer Aspire E5-575G-76YK. It's a nice & powerful all black laptop that will fit well in a business environment, equipped with a good graphic card. With a powerful i7 processor, 8 GB of RAM and a 256GB SSD hard drive, it'll perform well in pretty much any circumstances. And with an 'up to 12 hours' of battery life, you cannot ask for much more!
Another powerful laptop that has a good battery life is the 15-inch HD Dell Inspiron i7559. It has a powerful graphic card and the manufacturer says the battery will last 'up to' 10 hours. The downside is that it's a bit on the heavy side and the red might not please some business users (it's light though and mainly black). But overall it's a great choice.
Another you could look at would be the Acer V5-591G.  With an 'up to' 8 hours of battery life, it's quite decent and you can expect 4 to 7 hours of under normal usage. The main advantage is that the screen is Ultra-HD so you'll have a better resolution than the others but it'll also deplete the battery faster than a standard HD screen.
You can also have a look at our article on the longest battery life laptops if you need more suggestions.
I hope that helps and don't hesitate if you have any other question,
Erik
*Note: the information is provided as-is and LPTPS.com is not responsible for any inaccurate information or loss which may arise from reliance on information contained here. For more information please consult our disclaimer.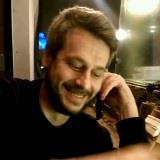 Erik is the owner and main editor of lptps.com. He has been working in computers and information technology for more than 20 years. He's a business analyst, developer, and avid traveler.