This week we received a laptop recommendation request from the Philippines. The person wants a 13-inch laptop under $700 for general office use like surfing the web and answering emails. Portability, performance and look are important factors!
Laptop Recommendation Request
Which country are you from?
Philippines
Main usage?
General (web surfing, office work, emails)
What's the more important feature(s)?
Portability & Weight
Performance
Look & Design
Preferred Screen Size?
13″
Tell us your budget
$500 to $699
If we publish your question and our recommendation, do you wish to remain anonymous? (we will never publish you email)
Yes (by Anonymous)
Our Laptop Recommendation
Hi!
This is my favorite laptop category! Not because they are the most powerful on the market, but because they deliver so much value for the great majority of users. At that price range, you get a slim, quality notebook with a great screen, strong audio and a nice look!
For a 13-inch between $500 and $700, you have quite a lot of choices, but mine would be one of these: The HP Envy 13, the Acer Aspire S13 or the Asus ZenBook UX360CA. They are all great slim quality laptops that will be perfect for any office work and for watching a movie. They'll probably still be powerful enough in a few years, so it's a good investment.
Since I really like its look and quality, I also have to suggest the Lenovo 510s. It's a 14-inch – but still very portable and slim – with a great look a quality built. It has a slower hard drive than the others I suggested, but is also cheaper.
These four laptops are definitively a good purchase and you won't be disappointed with their look, portability and quality.
I hope that helps, write back if you have any other question,
Erik
*Note: the information is provided as-is and LPTPS.com is not responsible for any inaccurate information or loss which may arise from reliance on information contained here. For more information please consult our disclaimer.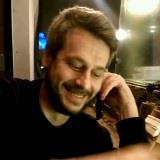 Erik is the owner and main editor of lptps.com. He has been working in computers and information technology for more than 20 years. He's a business analyst, developer, and avid traveler.