On this Saturday morning, I answer to someone who's looking for a sleek 15 or 17-inch laptop with more than 4 GB of RAM. The laptop must be under 400 dollars.
The Request
Which country are you from?
United States
Main usage?
General (web surfing, office work, emails)
What's the more important feature(s)?
Screen Quality
Sound
Performance
Look & Design
Preferred Screen Size?
15″
17″
Tell us your budget
$300 to $399
Anything to add?
I need more than 4 GB of ram. I was told that the reason my current laptop is so slow is having only 4 GB. The more sleek looking the better but not extremely important.
If we publish your question and our recommendation, do you wish to remain anonymous? (we will never publish you email)
Yes (by Anonymous)
Our Laptop Suggestion
Hi,
First to all, I must suggest you first clean up malware (get the Free MalwareBytes). Often that will solve most of the speed issues. Running a disk defragmentation might also help. Try that first, you have nothing to lose!
Also, it's often quite easy to add RAM to your laptop. It's much cheaper than buying a new one. If you're not sure how to do that, simply go to your next door computer shop and they'll sell, install and test it for you.  Have you looked that way?
If the problem is really the computer (hardware), then indeed 4 GB of RAM might not be enough. The main reason for that is that Windows and the mandatory program you use – like the antivirus –  use the majority of the memory, leaving very little for the programs you actually use (like web browsers). With 8 GB, you should have more than enough memory for opening all the applications you need.
To have a laptop under $400 with more than 4 GB of RAM, you'll have to compromise on something else. The Lenovo Dell Inspiron 3000 and the Lenovo IdeaPad 110 both have more than 4 GB or RAM and have a quite good build quality, but the screen is not HD.
For a laptop with a HD screen, 8GB of RAM and good build quality, you'll have to spend a little more than your budget and go with the very good 15-inch HP 15-ay013nr.
I hope that helps!
Erik
*Note: the information is provided as-is and LPTPS.com is not responsible for any inaccurate information or loss which may arise from reliance on information contained here. For more information please consult our disclaimer.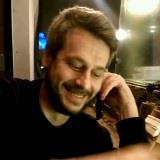 Erik is the owner and main editor of lptps.com. He has been working in computers and information technology for more than 20 years. He's a business analyst, developer, and avid traveler.