We received that laptop recommendation request from Beverley who's looking for a 12-inch for her 13 years-old daughter. Let's see!
Laptop Recommendation Request
Which country are you from?
United States
Main usage?
General (web surfing, office work, emails)
What's the more important feature(s)?
Performance
Preferred Screen Size?
12″
Tell us your budget
$299 and less
Anything to add?
This is for my 13 year old daughter to do her Facebook, email, and research for school.
If we publish your question and our recommendation, do you wish to remain anonymous? (we will never publish your email)
Publish first name only (by John)
Our Laptop Recommendation
Hi Beverley,
Thanks for writing to lptps.com!
There are few options at that price, but let me suggest what I would buy for my niece if I was in your position. I would definively no go under 12-inch if she has to type a lot since the keyboards on 10 & 11-inch are quite small.
The first one I would suggest is a little over your budget at $399, but it's probably the best budget 12-inch you can find. The HP Spectre X2 is a sleek detachable laptop with a very decent keyboard and 12-inch HD screen. It's ultra portable and has a battery that last quite long.
The Asus Transformer Chi is also a good choice at less than $400. It's another detachable laptop with a 12.5-inch HD screen and has decent power (enough for what she needs).
If she doesn't need Windows, I would definitely consider the Acer ChromeBook 14. It has an HD 14-inch screen in a solid all-aluminium body. It's probably the best chromebook on the market right now and for someone that uses internet for everything, that's a great portable choice at a little over $250.
And tell me which one you chose, I'm interested!
Don't hesitate if you have any other question,
Erik
*Note: the information is provided as-is and LPTPS.com is not responsible for any inaccurate information or loss which may arise from reliance on information contained here. For more information please consult our disclaimer.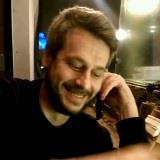 Erik is the owner and main editor of lptps.com. He has been working in computers and information technology for more than 20 years. He's a business analyst, developer, and avid traveler.