Today we received a requests from Canada for a 15-inch 2-in-1 laptop for college for less than $900. Let's see what available right now.
The Request
Main usage?
Movie watching
Which country are you from?
Canada
What's the more important feature(s)?
Portability & Weight
Performance
Look & Design
Durability (strong)
Preferred Screen Size?
15″
Tell us your budget
$700 to $899
Anything to add?
I want an IPS screen and good speakers and preferably light weight and an a sleek design is really important. I'll be using this laptop for college too, a Windows 10 and preferably a 2 in 1 with i5 or more. Thanks
If we publish your question and our recommendation, do you wish to remain anonymous? (we will never publish you email)
Publish first name only (by John)
Our Laptop Recommendation
Hi!
If I was in your shoes, here's the laptops I would look at those Windows 10 laptops:
The Lenovo Yoga 900 is definitively one the best choice you have. It's a sleek and powerful 15-inch 2-in-1 – one of the best on the market – and it also comes with a dedicated graphic card.
Another choice would be the HP Envy x360 15. It's also a sleek and good quality 2-in-1 within your budget. This one doesn't have a dedicated graphic card nor a SSD, but otherwise it's a good choice.
I think you should also consider the Asus K501UX. It's not a 2-in-1 and but it delivers a lot of performance and is still lightweight at 4.4 lbs (that's good for a 15-inch!). It also has a dedicated graphic card for when you'll need anything 3D or to play games. As a laptop for college, it's definitively a good choice!
I hope that helps, write back if you have any more questions!
Erik
*Note: the information is provided as-is and LPTPS.com is not responsible for any inaccurate information or loss which may arise from reliance on information contained here. For more information please consult our disclaimer.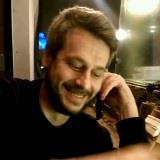 Erik is the owner and main editor of lptps.com. He has been working in computers and information technology for more than 20 years. He's a business analyst, developer and avid traveler.