Yesterday I received this laptop recommendation request from Ayan who want a 15-inch programming and gaming laptop under $900. Screen & audio quality and performance are a must in his case. He also requested an Intel i7 processor with at least 8 GB of RAM with a good battery life.
The Request
Which country are you from?
India
Main usage?
Gaming
3D modeling, High-Res Movie Editing, CAD
What's the more important feature(s)?
Screen Quality
Sound
Performance
Gaming
Preferred Screen Size?
15″
Tell us your budget
$700 to $899
Anything to add?
I am looking for an i7 powered laptop that comes with 1 TB HDD, 8-16 GB of RAM, can handle programming and gaming and has a good battery life.
If we publish your question and our recommendation, do you wish to remain anonymous? (we will never publish you email)
Publish first name only (by John)
Our Laptop Recommendation
Hi Ayan!
Thanks for your request, in your case, I would go for one of these:
The one that fits the most your needs would be the Samsung Spin 7. Samsung doesn't make a lot of laptops, but this one is a quality, powerful 2-in-1 laptop (you might not need it, but hey, it's there and it might be useful to test software in different settings). It's equipped with an i7 processor, 12 GB of RAM, a 15-inch HD screen and of course a NVIDIA graphic card for gaming.
The second one I'd suggest would be Asus K501UW. I often recommend this one because it's a lightweight quality 15-inch laptop that probably has the best value in its category right now. It has similar specs to the Samsung, the main difference would be that it has 8 GB of RAM instead of 12, but has a more powerful graphic card. It also doesn't have the 1 TB hard drive you requested, but instead is equipped with a much faster 512 GB SSD.
Both don't have the best battery life, but it's the price to pay for having a 15-inch gaming laptop. It's still decent, but don't expect more than 5-6 hours under normal use.
I hope that help and write back if you need more information!
Erik
*Note: the information is provided as-is and LPTPS.com is not responsible for any inaccurate information or loss which may arise from reliance on information contained here. For more information please consult our disclaimer.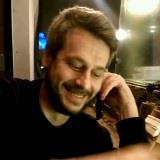 Erik is the owner and main editor of lptps.com. He has been working in computers and information technology for more than 20 years. He's a business analyst, developer, and avid traveler.