We have a request today from the US for a laptop for music creation. The person wants to spend under $700 for a laptop that can handle DAW program and high quality microphones.
The Laptop recommendation Request
Which country are you from?
US
Main usage?
General (web surfing, office work, emails)
Business
Movie watching
3D modeling, High-Res Movie Editing, CAD
Music
What's the more important feature(s)?
Sound
Performance
Durability (strong)
Preferred Screen Size?
14″
Tell us your budget
$500 to $699
Anything to add?
Screen size isn't that important as long as its larger then 11inch
Want a computer that performs well with music recording and can handle High quality mics like the akg c214
Also Want high resolution ability to play 4k video smooth
If we publish your question and our recommendation, do you wish to remain anonymous? (we will never publish you email)
Yes (by Anonymous)
Update
Ok, a little update on what I requested. My prefences have been slightly altered.
So at the basic level
I'm looking for a laptop that can handle DAW programs with multiple plugins running smoothly. I need a laptop powerful enough to handle a great quality mic without distortion or latency.
The 4k isn't necessary, but I would like the laptop to be able to run programs like "final cut" easily, and play 1080p…720p minimum.
Gaming isn't a top priority, of one at all. You can circumvent the high price margin by subtraction the cost for high graphics cards.
Last thing.. I want quad processor and a high rpm. If not quad, atleast ast enough to fulfill the specifications I outlines in number 1.
Price range:  600 – 700
A little over detailed, but I hope this helps…
Our Laptop Suggestion
Hi,
For music creation and editing, I tried to find laptops that had a powerful i7 processor, the more RAM possible, a SSD hard drive for faster data processing and of course a HD screen. And they will also all manage to run Final Cut.
The 15-inch Lenovo 510 would be a good choice at $660. It has a good screen and audio, an i7 (2 cores), 8 GB of RAM and a 256 GB SSD hard drive. For $720, you can also get the more powerful Lenovo 510 with a dedicated graphic card and 12 GB of RAM.
The powerful Acer Aspire E5-575G-76K could also be a good value choice. It has a 15-inch HD screen, i7, 8 GB,  256GB and a long battery life.
If portability is a factor, you could go with the Lenovo 710s. It's a little over your budget, but it's also a lighter 14-inch with an i7, 8GB of RAM and a SSD drive.
I hope that helps! Write back to let me know which one you chose or if you have any more questions,
Erik
PS: If my answer helped you, I would really appreciate if you could like our Facebook page and/or Google+ page. Thanks!
*Note: the information is provided as-is and LPTPS.com is not responsible for any inaccurate information or loss which may arise from reliance on information contained here. For more information please consult our disclaimer.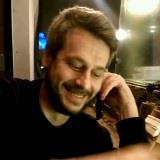 Erik is the owner and main editor of lptps.com. He has been working in computers and information technology for more than 20 years. He's a business analyst, developer and avid traveler.