We received a laptop recommendation request from Katherine who's looking for a durable laptop for college. She'll be doing a lot of internet research with a lot of tabs opened at the same time and some programming as well.
The Laptop Recommendation Request
Which country are you from?
United States
Main usage?
General (web surfing, office work, emails)
Movie watching
On the road
Music
What's the more important feature(s)?
Portability & Weight
Performance
Preferred Screen Size?
11″ and less
13″
12″
Tell us your budget
$500 to $699
$700 to $899
$400 to $499
$900 to $1200
Anything to add?
I have a tendency to break my laptops without knowing what I did. They just seem to start progressively glitching, loading slow, randomly shutting down the programs I am on, and having errors when I try to do things on programs as simple as Microsoft office.
I am student so I am always bringing my Laptop with me everywhere. For some of the work I do I am constantly opening up more tabs online and have to do a lot of internet research. I also occasionally use my laptop for basic coding, nothing too complicated. I also like to have the ability to edit photos of adobe lightroom and photoshop.
If we publish your question and our recommendation, do you wish to remain anonymous? (we will never publish your email)
Publish first name only (by John)
Our Recommendation
Hi Katherine,
According to your request I would say that durability, performance and portability are the most important factors.
As far as durability goes, the most durable laptop are (by far) business laptops. They're really built to survive assaults, most of them passing military standards. They usually withstand a fall of 30 inches, which is really great if you think of all the fragile parts in a laptop. But, of course, they're a more expensive, I would say something like 25% more.
If you tend to break your laptops, I would suggest these ones:
I think your best choice would be the 12.5″ Lenovo ThinkPad X260. It's a small, portable, quite powerful durable laptop with a world leading 17+ hours of battery life.
I would personally go with the Lenovo ThinkPad T460 for programming. It's a great, powerful and portable 14-inch laptop. And I prefer the bigger screen for programming.
Otherwise, in other categories (not as strong as business laptops, but are still very good quality), choose one of these:
The ZenBook series is one of my favorite at the moment and the 13-inch Asus ZenBook UX303UA would be my choice here
or the Dell XPS 13. Almost as small as an 11-inch, but with a 13-inch screen and the same powerful specs as the rest.
Write back if you have any other question,
Erik
*Note: the information is provided as-is and LPTPS.com is not responsible for any inaccurate information or loss which may arise from reliance on information contained here. For more information please consult our disclaimer.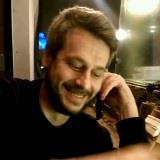 Erik is the owner and main editor of lptps.com. He has been working in computers and information technology for more than 20 years. He's a business analyst, developer, and avid traveler.