Lori ask us today for a laptop for her daughter that is going to college. No budget have set, let's see what we find!
The Request
Which country are you from?
USA
Main usage?
General (web surfing, office work, emails)
Movie watching
What's the more important feature(s)?
Screen Quality
Portability & Weight
Performance
Preferred Screen Size?
14″
15″
Anything to add?
Looking for a laptop for my daughter who is a college student. So portability, weight important. However battery life, performance a factor. She will be watching a lot of movies for her classes and essay /script writing.
If we publish your question and our recommendation, do you wish to remain anonymous? (we will never publish you email)
Publish first name only (by John)
Our Laptop Recommendation
Hi Lori,
I wrote an article on the best laptop for college student recently and I still stand by my choices 🙂
I suggest you have a look at the TOP 10. I especially like the Asus ZenBook (#2), Dell XPS (#4) and Lenovo Yoga 900. They all have a great screen and audio, so they are perfect for watching movies. If I had to go back to college, I would choose one of those three.
Their 13.3″ screen is a perfect balance between portability and screen size (which is important for watching movies). I like their style, but I have a preference for the Asus ZenBook (the Dell XPS 13 is close second!).
Don't hesitate to write back if you have any more questions!
Erik
*Note: the information is provided as-is and LPTPS.com is not responsible for any inaccurate information or loss which may arise from reliance on information contained here. For more information please consult our disclaimer.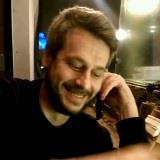 Erik is the owner and main editor of lptps.com. He has been working in computers and information technology for more than 20 years. He's a business analyst, developer and avid traveler.