We received a laptop recommendation request by Jonny this week. He's looking for a laptop that easily fits in a backpack for someone constantly on the road. His budget is under $300 and he mostly need web browsing and email, but also the occasional Windows software.
His Request
Which country are you from?
USA
Main usage?
General (web surfing, office work, emails)
On the road
What's the more important feature(s)?
Performance
Preferred Screen Size?
11″ and less
13″
12″
Tell us your budget
$299 and less
Anything to add?
I will be using this on the go due to my type of work. Am constantly traveling around so need something I can stick in my back pack easily. Will be using on planes and in the car at times. Not running any really demanding programs mostly just email and web browsing. However at times I might need to use some customer relations management programs which may or may not be compatible with the chrome OS?
If we publish your question and our recommendation, do you wish to remain anonymous? (we will never publish you email)
Publish first name only (by John)
Our Laptop Recommendation
Hi Jonny,
Thanks for visiting lptps.com!
If I was you, I would go for one of these options:
Spend $100 more and go for the 12-inch HP Spectre X2. Right now at $410, it's really a good deal and a much better laptop then what you'll get under $300. Also, I like that the screen detaches as a tablet so you can easily read and watch videos in a crowded space like a plane.
Go for a ChromeBook and use an online platform like Amazon AWS to run a virtual Windows environment you can use when you need to run Windows applications. It will cost a few dollars a month  – you pay for what you use – and that way you can get a good cheap Chromebook. I'd go with either the Asus C300SA (13″), Acer CB3-131 (11.6″) or the Acer 14 (14″).
Thanks and do not hesitate if you more questions,
Erik
*Note: the information is provided as-is and LPTPS.com is not responsible for any inaccurate information or loss which may arise from reliance on information contained here. For more information please consult our disclaimer.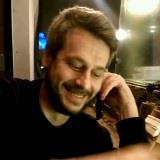 Erik is the owner and main editor of lptps.com. He has been working in computers and information technology for more than 20 years. He's a business analyst, developer, and avid traveler.