Another laptop recommendation request today from India. Aditya is looking for a small budget laptop for business on the road. Screen & overall quality is important and performance and the budget under $400.
The Request
Main usage?
General (web surfing, office work, emails)
Business
On the road
Which country are you from?
India
What's the more important feature(s)?
Screen Quality
Portability & Weight
Performance
Durability (strong)
Preferred Screen Size?
11″ and less
12″
13″
Tell us your budget
$200 and less
$300 to $399
If we publish your question and our recommendation, do you wish to remain anonymous? (we will never publish you email)
No (by John Smith)
Our Suggestion
Hi Aditya,
Thanks for your request! For a small laptop under $400 for business, here's what I would suggest.
I really like the HP Spectre X2. It's a classy detachable laptop equipped with a 12-inch HD touchscreen, fast hard drive and reasonably powerful for a laptop under $400. According to your request, I think it would be the purchase that would make the more sense.
The Asus Transformer Book T300 CHI could also be an option. It's a bit slower and is heavier than the HP Spectre X2, but still might be a good choice.
I also like the Asus Transformer Book T100HA. It's cheaper than the X2 and T300, but also less powerful.
Hope that helps!
Erik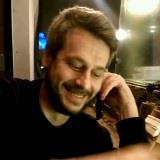 Erik is the owner and main editor of lptps.com. He has been working in computers and information technology for more than 20 years. He's a business analyst, developer and avid traveler.