I received this laptop recommendation request this week from Julio who's looking for a laptop for college under $1200. He's going to study in computer science, so let's see what the best choices are.
Which country are you from?
United States
What's the more important feature(s)?
Performance
Preferred Screen Size?
15″
Tell us your budget
$900 to $1200
Anything to add?
Starting college in August. What's the best laptop for a computer science degree?
If we publish your question and our recommendation, do you wish to remain anonymous? (we will never publish you email)
Publish first name only (by John)
Our Laptop Recommendation
Hi Julio,
Congrats in starting college!
First, know that for computer science, you don't really need a dedicated graphic card. RAM and CPU are more important. But with the budget you have I'd go with a laptop equipped with one. That'll allow you to do pretty much anything with your laptop for the next 3 or 4 years and will make sure you can run any program you need, even engineering and design software or gaming if you are into that. I prefer that flexibility.
The first one that comes in mind is the Asus K501. I often recommend this one because it offers one of the best value in its class: it's rather portable at 4.4 lbs, has a good 15-inch screen, is equipped with a NVIDIA graphic card, a big & fast 512GB SSD, a powerful processor and 8 GB of RAM. At $900, it tough to find better value & quality.
The 15-inch Lenovo Ideapad 700 is a quality, powerful laptop at around $1000. It's equipped with an i7 processor, 16 GB of RAM, NVIDIA GeForce GTX 950 and a 128GB SSD + 1 TB hard drive combination
The all-black $1000 Acer V15 Nitro is also a great value choice. It's more a gaming laptop, but still would fit your needs. It has everything you need and more and the only compromises are the battery life is very average and that they didn't put an SSD, but a 1 TB HDD. I would have preferred a smaller SSD hard drive, but anyway that's something you can change later if you need.
I hope that helps, write me back if you have any questions.
Erik
*Note: the information is provided as-is and LPTPS.com is not responsible for any inaccurate information or loss which may arise from reliance on information contained here. For more information please consult our disclaimer.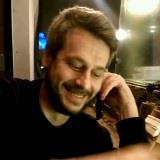 Erik is the owner and main editor of lptps.com. He has been working in computers and information technology for more than 20 years. He's a business analyst, developer, and avid traveler.