Lauren is looking for a 11 to 14-inch laptop to do her homework and watching movies on Netflix and Youtube. Let's see!
The Request
Main usage?
General (web surfing, office work, emails)
Movie watching
Music
Which country are you from?
United States
What's the more important feature(s)?
Screen Quality
Sound
Performance
Preferred Screen Size?
11″ and less
13″
12″
14″
Tell us your budget
$299 and less
$500 to $699
$300 to $399
$400 to $499
Anything to add?
I would prefer it to be touchscreen (2in1) but it is okay if that is not possible. I am mostly going to be using the laptop for streaming movies and Netflix/Youtube but i occasionally will surf the web and type up schoolwork.
If we publish your question and our recommendation, do you wish to remain anonymous? (we will never publish your email)
Publish first name only (by John)
Our Laptop Recommendation
Hi Lauren,
For watching movie and do homework, I'd stay away from anything under 12-inch. At 11-inch and less, the screen is quite small to really enjoy a movie and they don't have a full keyboard, so typing is not as easy as others.
For something under $600, I think you best choices are:
I hope that helps and I would appreciate if you could page.
And tell me which one you chose, I'm interested!
Don't hesitate if you have any other question,
Erik
*Note: the information is provided as-is and LPTPS.com is not responsible for any inaccurate information or loss which may arise from reliance on information contained here. For more information please consult our disclaimer.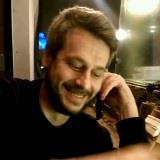 Erik is the owner and main editor of lptps.com. He has been working in computers and information technology for more than 20 years. He's a business analyst, developer and avid traveler.