At LPTPS we are committed in helping you choose the best laptop and we'll give you free laptop recommendations! So, if our Laptops Guides didn't help you make your final decision, let us give you free laptop advice!
Simply like our Facebook or G+ page and fill the following form and we'll get back to you with our laptop suggestions specifically for you! (usually between 24 to 72 hours)
Thanks for trusting LPTPS.com!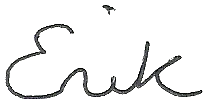 * Note that we may publish your question and the recommendation we give you if we feel it may help other readers. You have the choice to remain anonymous if you wish so. We will never publish your email address. By clicking submit you agree to be added to our mailing list (to which you can unsubscribe at any time of course).
Latest Laptop Suggestions
We received that laptop recommendation request from Beverley who's looking for a 12-inch for her 13 years-old daughter. Let's see! Laptop Recommendation Request Name Beverly Which country are you from? United States Main usage? General (web surfing, office work, emails) What's the... Read more
Erik is the owner and main editor of lptps.com. He has been working in computers and information technology for more than 20 years. He's a business analyst, developer and avid traveler.