I've written a free eBook to help you easily fix your slow computer problems.
I've been using these tricks for years with my family's & friends' computers, so I know they work. Let me show you my secret to get your computer running like new again!
It's quick, easy to do and it works!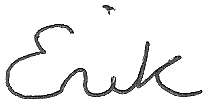 Get your free copy now!
[wpforms id="4989″]
Is it frustrating to use your old computer because it became too slow?
If any of these statements are true, I can easily help you make your old computer fast again! (and save you hundreds of dollars)
Your computer has become slower and slower over time
Opening a webpage can take minutes
Streaming a movie has become really annoying
Opening your pictures takes forever…
I'll show you my simple tricks to make your old computer fast again. I've been fixing countless friends' slow computers over the years, there's no reason these tricks won't fix yours!
And when my eBook helps you make your computer fast again, tell me! I'd love to know!