When portability is the main factor, you want one of the best small laptops.
They're not made for everyone, but if you want a laptop that you can easily carry in your bag, bring to clients or school, they're probably your best option.
The best small laptops are split into three different categories:  10-inch, 11-inch, and 12-inch notebooks. Each has its own characteristics.
The smaller your notebook, the more you have to compromise on screen space, keyboard layout, and usability.
Why choose one of the best small laptops
Every small laptop has this in common:
they're ultra-light – under 3 pounds – often closer to 2
they're ultra-portable – they easily fit in your bag
they have a long-lasting battery – usually enough for one full day
Why NOT choose a small laptop?
As I said earlier, they're not for everyone. Most people will be more comfortable working on a 13-inch or 14-inch notebook. Why?
You'll have less screen space. If you're working with big Excel files or are a developer that might be a problem
You won't have a full-sized keyboard. If you type fast and are used to normal-sized keyboards you might find these a little cramped
Finding a solid high-quality product will be more expensive. Smaller laptop = more high-tech materials for the same solidity
What are the difference between the best small laptops?
10-inch notebooks are the ultimate small laptops. They're usually budget hybrids notebooks that are a great compromise between a tablet and a full-working computer. You can choose between a Chromebook and a Windows laptop, but any Windows notebook will be less powerful.
11-inch laptops are more comfortable to use than a 10-inch and are also mostly budget notebooks. The larger screen is more comfortable to use and the keyboard is better. While you'll find some good performance notebooks here, you're still in the budget / low-performance market.
Now this is something different. Here we're talking about full-working quality computers that are the bridge between small notebooks and full-size laptops. They are usually high-quality laptops with full-HD screens, but the keyboard is still not 100% full-size.
Top 30+ Best Small Laptops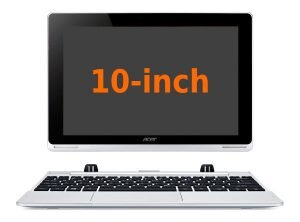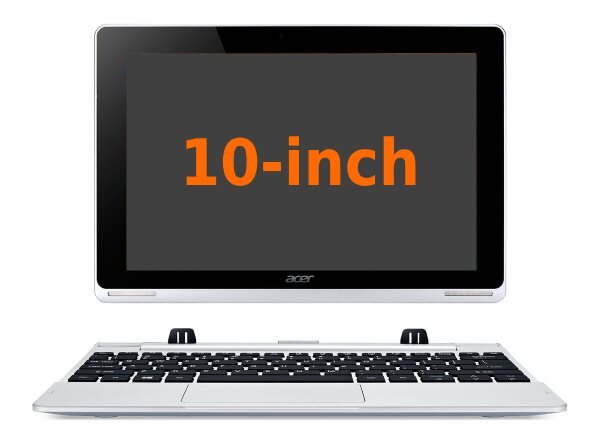 These are mini laptops. You can't find any smaller and they're the pinnacle of small laptops. They are usually budget hybrid laptops that will easily fit in a small bag.
I see them mostly as a compromise between a tablet and a full-working PC. You get to use them like tablets for watching movies or playing word games and you can also answer emails and type documents with their physical keyboard (which is way better than those hard-to-type touchscreen keyboards).
While they're less powerful than most laptops on the market, the best ones will be great for streaming a movie and browsing the web.
Current Best 10-inch Small Laptops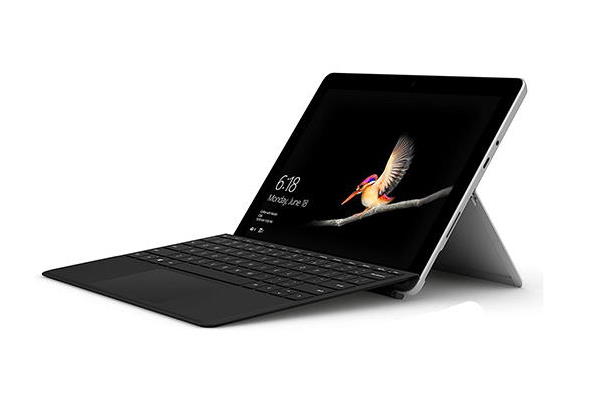 #1 – Microsoft Surface Go – 10″ HD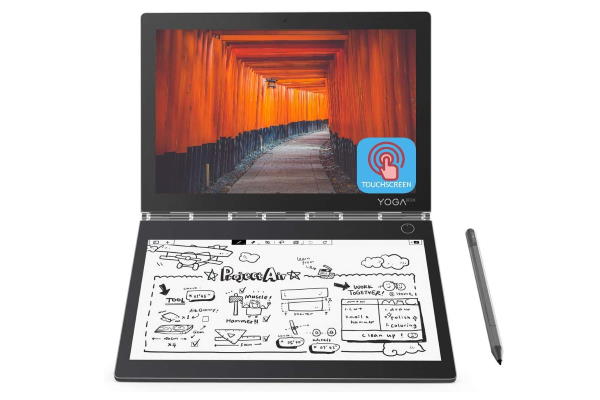 #2 – Lenovo Yoga Book C930 – 10.8″ HD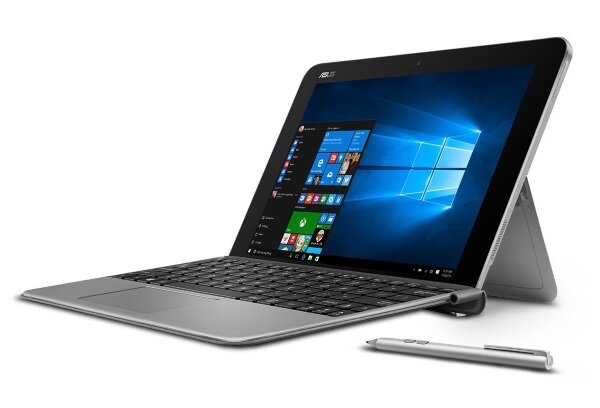 #3 – Asus Transformer Mini T103HA – 10.1″ HD
See all the Best 10-inch Laptops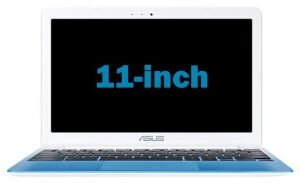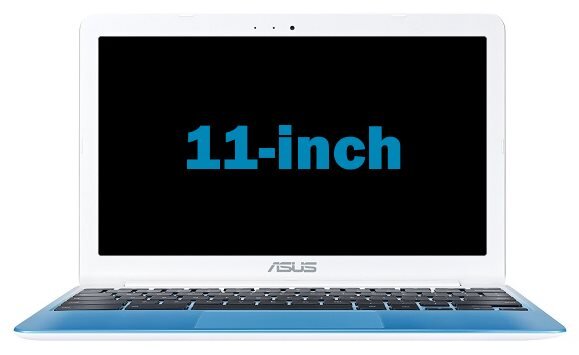 11-inch laptops are a middle-ground between the very small and the more expensive. They're usually budget laptops, either powered by Windows or ChromeOS
Generally, you won't find full-powered notebooks here (there are exceptions). They're mostly made for someone on the road that needs a basic PC they can bring to clients or the classroom. Perfect to take note and share projects.
They're small, easy to carry around, and always with you when you need them.
Current Best 11-inch Laptops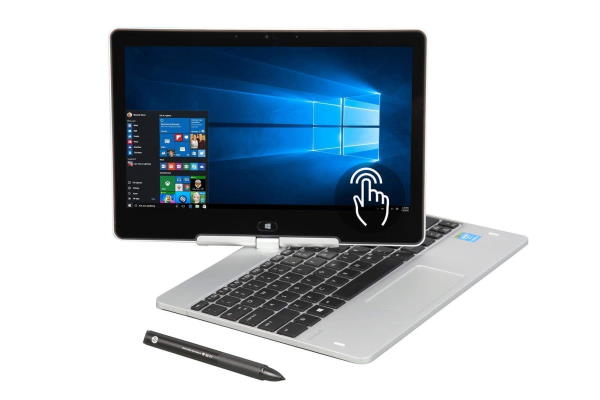 #1 – HP EliteBook 810 G3 – 11.6″ non-HD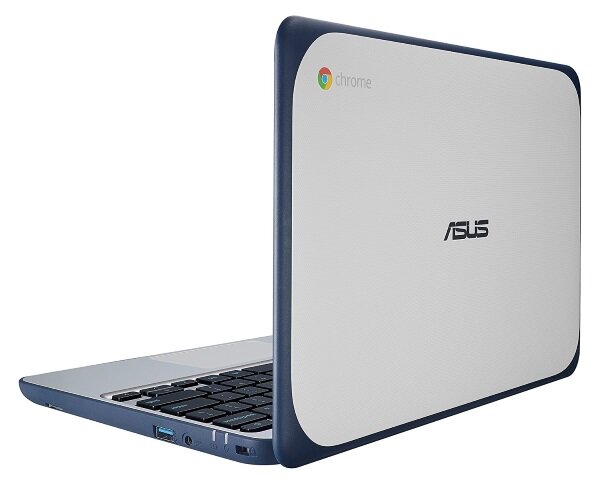 #2 – Asus Chromebook C202SA – 11.6″ non-HD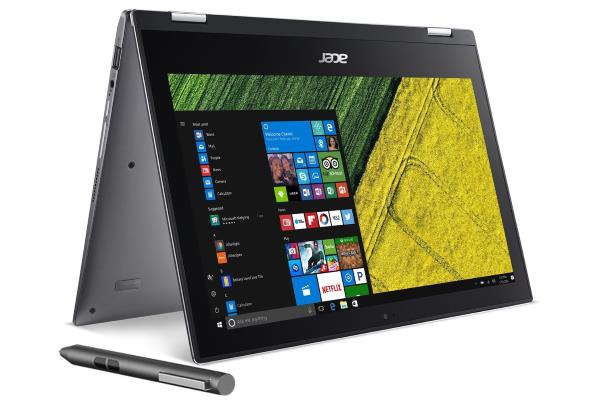 #3 – Acer Spin 1 – 11.6″ HD
See all the Best 11-inch Laptops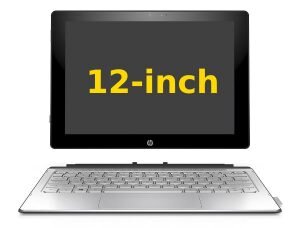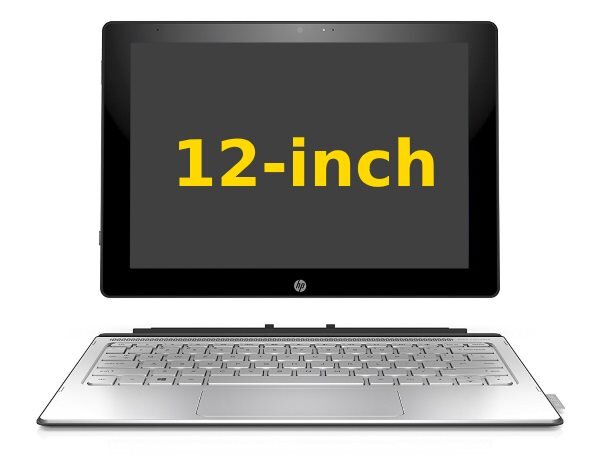 This niche has grown a lot in the past years and the 12-inch best small laptops on the market are getting incredibly thin and powerful.
12-inch laptops are the middle ground between tiny laptops and normal- sized ones. They usually are quite high-end and powerful, but you'll also find some budget laptops here.
While they don't have a full-sized keyboard like a 13-inch or 14-inch laptop would have, they're still large enough so that you can type quite comfortably. But it's definitely better to type on a 12-inch than any smaller laptops.
They're usually equipped with an HD or QHD screen and have a solid & quality body thanks to the new high-tech materials.
Current 12-inch Laptops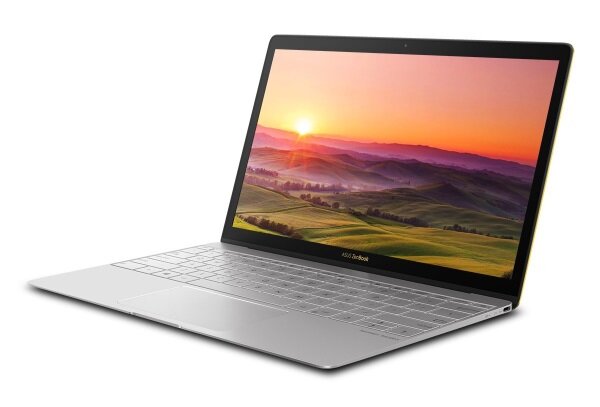 #1 – Asus Zenbook UX390UA – 12″ HD


#2 – Microsoft Surface Pro 4 – 12″ HD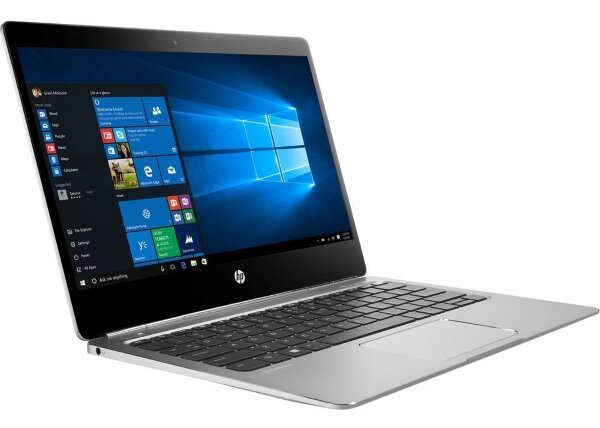 #3 – HP EliteBook Folio G1 – 12.5″ HD
See all the Best 12-inch Laptops
Want a small laptop but don't want the flaws?
If you're half on the road and half working behind a desk, using an external monitor, keyboard, and mouse is a great way to have it both ways.
Plug-in a full-size monitor & USB keyboard when working at your desk and you can now work as if you had a full-sized laptop.
You now have a comfortable working environment and an ultra-portable notebook that you can easily carry everywhere. The best of both worlds!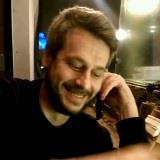 Erik is the owner and main editor of lptps.com. He has been working in computers and information technology for more than 20 years. He's a business analyst, developer, and avid traveler.