Home > Best 2-in-1 Laptops
So, you're looking for the best 2-in-1 laptops on the market?
That's a good choice if you want a versatile laptop! One mode for reading, one to watch movies, another to work. They are really useful!
And since 2-in-1 laptops have been around for a while now, they're only getting better year after years!
Navigation (on this page)
What to expect from the best 2-in-1 laptops?
Nowadays, you can find 2-in-1 laptops that are great in every mode. They use to be less powerful – and of lesser quality – but now they really compete with traditional laptops in terms of performance & quality, while being more versatile.
It's definitely not a type of laptop everyone needs, but if you are watching a lot of movies and need a tablet, they can be a great option.
Versatility is the word… 4 Modes Available
The main advantage of 2-in-1 laptops is that they are very versatile. You can use them in 4 modes: Classic, Tablet, Stand & Tent.

Of course, in the classic mode you get a 100% functional laptop.
Tablet mode is very useful for reading books and newspapers.
I use stand mode when I'm in the kitchen following a recipe or when sitting at my desk scrolling through social medias.
Tent mode is simply the best for watching movies!
Detachable or a Convertible?
Should you choose a detachable or convertible when you purchase one of the best 2-in-1 laptops? That's a tough one… it really depends on what you need.
Examples of 2-in-1 Laptops
Convertible wins for Screen Size variety
You'll find convertible in all sizes, while detachable are usually small laptops with a screen of 13-inch or less, most of the time 10 to 12 inches.
Convertible wins for Versatility
Convertible laptops are more versatile since they can be used in the 4 modes. Detachable laptops usually only have two: laptop & tablet.
If you're looking for a laptop to watch movies, definitely go with a convertible so you can use it in tent or stand mode.
Detachable wins for Tablet mode & Reading
For reading, detachable laptops are definitely better! They're easier to handle in tablet mode. You just remove the keyboard and don't have to bother with the extra weight & thickness.
Also, since they are usually quite smaller, they're much easier to manipulate. Using a big laptop in tablet mode is cumbersome and tiring.
Portability
The best 2-in-1 laptops are the land of the ultralight laptops. Of course, if you go with a 15-inch, it's going to be heavier, but go with a 11 to 14-inch and you'll barely notice it's in your bag!
Price
You'll find something for your budget here. From the very expensive to the budget 2-in-1 here.
Screen Size
You get everything from 10 to 15-inch here. Which one should you choose?
10 to 12-inch
10 to 12-inch laptops are great for their tablet mode and having a small notebook to carry around. But they are not as useful as a traditional laptop due to a smaller display & keyboard.
13-inch to 15-inch
13-inch is great for portability and for having a full-working laptop that's comfortable to use in all situations.
14-inch are a great middle ground between screen space & portability
15-inch are for those that need a lot of screen space. But if you plan to often read in tablet mode, don't choose a 15-inch. It's too big to hold in hands for a long time. But it's perfect for watching movies!
Performance
You don't have to worry about performance with the best 2-in-1 laptops. You'll find everything traditional notebooks offer.
But how much performance do you need?
Most users should choose a laptop with an i5 processor. They're powerful enough to run pretty much anything a normal user will throw at them.
More demanding users should go with an i7, while if you are on a budget go with an i3 or lower.
2-in-1 Laptops Categories
We have many articles on the best 2-in-1 laptops to make it easier for you. Check out the one that fits you the best. If you are unsure which category you want, start by looking at our page on the ultimate best hybrid laptops on the market. It'll give you a good idea.
Best 2-in-1 Laptops by Screen Size

13-inch 2-in-1 are probably the most useful in all modes. You can handle them quite easily in tablet mode and they have good screen space for laptop mode.

14-inch 2-in-1 are a great middle ground between screen size and usability. Not as easy to handle as a 13-inch in tablet mode – but much more than a 15-inch – they are great for laptop mode and movie-watching. 

15-inch 2-in-1 are probably the most useful for entertainment. Put them in tent mode and they make for a great movie-watching machine. Less useful in tablet mode, they are full-blown laptop when you need to be productive. 
Best 2-in-1 Laptops by Type

Convertible laptops are very versatile. They make for a great laptop, a nice tablet and they are great for entertainment thanks to the tent & stand mode. You can find them in every size & price, from small laptops to big screen ones, from budget to high-end. 

Detachable laptops are a special breed. They are the choice to go if you want both a tablet and a laptop. They are usually smaller notebooks that are more useful in tablet mode, but you can also find some full-size 13 & 15-inch. 
Best 2-in-1 Laptops by Budget

Budget 2-in-1 are great for someone that doesn't want to spend to much, but still want a good-looking notebook that runs well. Nowadays you'll find budget laptop of all sizes. 

$300 2-in-1 are not for everyone. If you need performance or a larger display, choose elsewhere. Here you get a tiny laptop that goes everywhere, but that sacrifices on size, storage & performance.

If you want an affordable & versatile laptop, but still want a device that won't lag and that has a good display. $500 2-in-1 laptops offer the right middle-ground.

The 2-in-1 under $600 are an interesting category. You can find really good, quality laptop here. This is the spot where you have a complete laptop without sacrificing much.

If you're looking for the best of the best, this is it. These hybrid laptops don't make any compromises.
More Coming Soon 🙂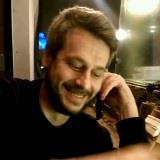 Erik is the owner and main editor of lptps.com. He has been working in computers and information technology for more than 20 years. He's a business analyst, developer, and avid traveler.