Hi there! Welcome to LPTPS.com.
We've been reviewing the best laptops and notebooks since 2013 ,and my team and I still take pride in helping you get the best laptop for your needs, at the lowest price possible.
How do we choose the laptops we recommend?
We scout the web every week to make sure we find you the best laptops deals and the cheapest notebooks. We have years of experience in laptops, so we know how to find the best value laptops!
Don't know where to start? Start by looking our Laptop Buying Guide to find the best notebook for your needs. 
You can also look at our page on the best laptop brands, it will give you an idea where each manufacturer stands.
Still unsure? We'll gladly give you a free recommendation! 

Our most popular laptops guides
For a laptop in the Budget category, you'll spend under $500. Don't expect the more powerful or lightest notebooks on the market, but we live in an era where you can find quality laptops at $300, $400 and $500. If you know where to look! (luckily for you, we did it for you!).
If you are really short on money, you can find a decent budget laptop at $300 or even under $200, but make sure you know what you'll get. To have a decent laptop at that price, manufacturers have to cut corners on many things, especially performance and sturdiness. But we did a good screening of the market so keep to our top 10 and you'll have a good budget laptop.
When you pay $400 for a laptop, you definitively see the step up from the lower priced ones. Quality is higher and performance better suited for most people. You probably won't have a laptop that'll make heads turn, but a good laptop nonetheless.
You really start to have a decent quality laptop at $500. Keep to our top 10 and you'll find a quite sturdy laptop with an HD screen and you will even be able to play games with the very best of them.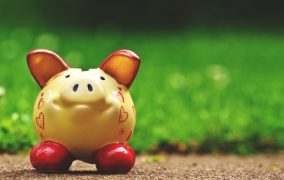 Home > Best Budget Laptops > Best Laptops under $500 With the best laptops under 500 dollars,... Read more
What do you want to do with your laptop?
If your laptop is dedicated to a specific usage, don't go for a price or for a look. Not all laptops are equals.
Going for a price only will work if you only want to surf the web and write emails, but if you need a laptop for college, need a powerful computer for playing games or creating 3D designs or – even more important – are looking a laptop for your business, choose a laptop that was made for that.
Find the best quality laptops
From small laptops with a screen of 11″ or 12″ to ultra thin notebooks, we ranked the best quality laptops for you. These laptops will usually be between $700 and $1200 and will have a great build quality, performance will be top-notch and it will be lighter than you ever thought possible!
When you pay that much for a laptop, make sure you take the time to choose the best one. At those prices, you shouldn't have to make many compromises, especially in the $1000+ range.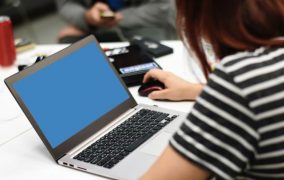 Home > High-End Laptops > Best Laptops under $1200 The best laptops under $1200 are in the pri... Read more
Latest Laptops Reviews
We spend hours on each of our laptop reviews so that you know exactly what you'll be buying. With both hands-on testing and extensive web research, we give you honest laptops reviews and we're never – ever – paid to say a laptop is good or not.
You get the honest truth. Always!