When you're shopping for a new laptop, there are a ton of brands out there to choose from, each with their own unique characteristics and way of doing things. Every product they offer usually follows the same line of quality (or lack thereof, depending on who you ask) as the rest of their lineup, so the kind of experience you have with one brand will tend to carry forward for nearly all of the products that they sell. Knowing some of the differences between brands can be an important factor in making a purchasing decision; simply looking at laptop specs isn't going to guarantee that you're getting a good deal and you absolutely need to know what laptop brands are best in 2014.
Besides tech specs, the main differences between laptops are things like the operating system, bundled software, longevity, build quality, and so on. Every brand has their own track record when it comes to these aspects, and we'll be going over many of these for each brand as well as the public's general opinion on them. The most important opinion, of course, is your own, and this top 10 list of best laptop brands should give you a fairly good idea of what company to seek out for your next laptop. It could end up saving you a bit of money both up-front and in the long term.
10. MSI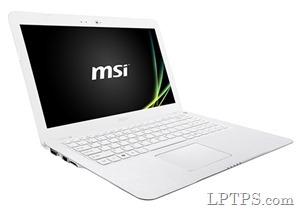 MSI has traditionally built high-quality motherboards and dedicated graphics cards, but more recently they've expanded into high-end laptops. Being that they only offer Ultrabooks, workstations, and gaming machines, they're not quite the right choice if you're on a budget, but the PCs that they do offer have high-quality components and serve their purpose well as desktop replacements (unless you get an Ultrabook instead). The main reason that you'd buy from MSI is if you plan to get into gaming, digital content creation, or heavy-duty design work. Their laptops generally hover around $1,000-$1,500 in price and tend to be pretty reliable.
9. Toshiba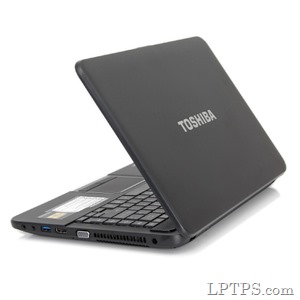 Toshiba is one of the decent laptop brands, while manufacturing a wide variety of consumer electronics, also has a line of laptops that have existed for many years. They tend to gravitate towards more plain, boxy designs, much of which has been criticized by users as being a bit unstylish. Nonetheless, they tend to manufacture fairly dependable PCs in the form of their Portege, Satellite, and Qosmio series. They're slightly behind in that they offer no Ultrabooks, but this is only a problem for people who desire that kind of portability. Prices start at around $375 and reach as high as $1,822 for their high-end Qosmio models. No matter which model you buy, you'll find that the bundled software will not get in your way, which is a nice bonus.
8. ASUS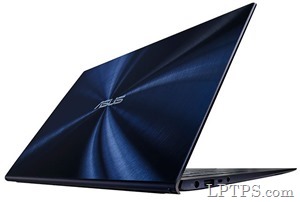 ASUS is known for their high quality PC components and is the best laptop brand when it comes to budget laptops, with actual laptops being a more recent endeavor with the launch of their Eee PC in 2007. Those models have since been discontinued as people have largely adopted tablets and Ultrabooks, both of which ASUS now manufactures along with regular laptops. Like competing PC makers they start in price at $300. Their most high-end models cost around $2,399 and are aimed at people who want to play the latest big-budget PC games. The designs of all of their PCs are pretty straightforward and solid, some of them (such as the Transformer series) offering hybrid tablet and laptop functionality.
7. Samsung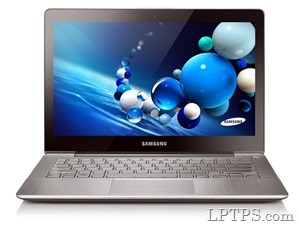 Samsung has gathered quite a reputation in the last few years for their sales of smartphones and tablets. They aren't quite as known when it comes to laptops, but they nonetheless sell everything from Chromebooks, to regular laptops, and even Ultrabooks. In 2013 Samsung was in top 5 laptop brands but due to plenty of reasons they have been dropped couple of spots. They all tend to review quite well with the public, with their Chromebooks and Ultrabooks being the most popular. Prices range from $249 to $1399, depending on the kind of laptop you want. Their Chomebooks are the cheapest by far, though they only include Google Chrome OS and are incompatible with Windows software. Ultrabooks tend to be more expensive, but are extremely portable.
6. HP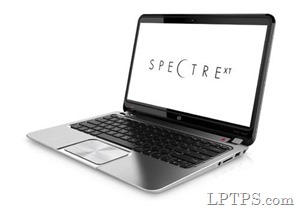 By the metric of unit sales, HP has been the leading PC and laptop manufacturer since 2007, with Lenovo coming in second. They are one of the most valuable and recognized brands when it comes to PCs, and offer a nicely balanced combination of style and functionality. The software that comes preinstalled on their Windows machines tends to be the least intrusive and/or annoying, and their hardware is known to be pretty reliable, both of which have led to their products being highly rated among the public. Right now they're continuing to develop their Pavilion and ENVY series, each aimed towards a wide range of consumers. Prices range from around $300 to $1500.
5. Acer
The public perception of Acer seems to be about on par with Dell, and like them, they produce a number of inexpensive laptops for all markets in the form of their Aspire and TravelMate series. In terms of style and design they tend to be fairly plain-looking, but functional nonetheless. They rank as 4th leading laptop brand and are fairly highly regarded among the public; it's certainly not unusual to see the Acer logo at the average Internet cafe or library. In their lineup they offer Chromebooks, regular laptops, and Ultrabooks, so you can choose whether you want simplicity, utility, or ultimate portability. Lately they have gained a lot of popularity due to their new ultrabook Acer Aspire S7 so it certainly is the best laptop brand when it comes to ultrabooks.
4. Dell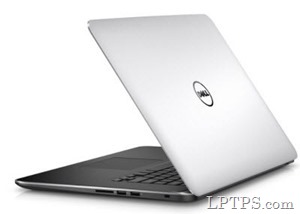 Dell is recognized as one of the most popular brands of PC in the U.S., much of which comes from their marketing efforts over the years. They design desktops and laptops for the masses, catering to the widest range of market segments. Their touchscreen laptops sell for as little as $349, and with more powerful hardware it can go up to around $1500 for their Alienware series (targeted towards gamers). Overall they're good if you're looking for something that "just works" from a company that has a history of selling affordable and reasonably stylish PCs. They also sell computers with alternative operating systems like Ubuntu if you're interested in Linux.
3. Sony VAIO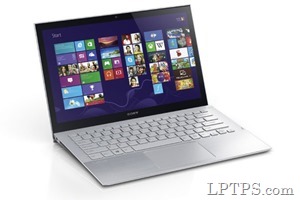 Sony, while being very ubiquitous in terms of electronics, is most known for their VAIO series when it comes to laptops. They are usually mid-range PCs that hover around $500-$700 and above, and generally gather positive feedback from users. Their latest models are fairly sleek and simplistic and offer touchscreens to go with the inclusion of Windows 8. Many of the Windows 8 laptops out there don't bother with touch functionality, leaving its user interface a little more cumbersome to navigate. So it's a rather nice bonus from Sony. In any case, their laptops are fairly dependable and work as advertised, so it's not a bad idea to purchase their products since they are one of the best laptop brands in 2014.
2. Lenovo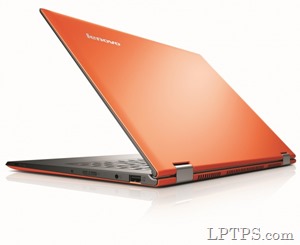 Lenovo is a Chinese computer and laptop brand that acquired IBM's PC business back in 2005. They've brought with the acquisition the dependability and reliability of the IBM brand, and the general consensus among the public is that Lenovo laptops are best for business and productivity. Their designs tend to be dark or gray, and nondescript. But what they lack in style they tend to make up for with solid build quality as well as quality hardware and components. They're the perfect choice if all that matters to you is that your laptop is reliable and will last you for a long time to come. They have a few models in the budget category, but most of their machines are above $500 or so.
1. Apple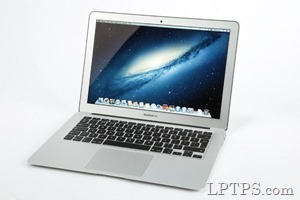 It's nearly impossible to not know what Apple brand is. They tend to offer premium-quality laptops and notebooks and have prices that reflect this. A lot of people might say that they're overpriced, but those who enjoy Apple products tend to agree that the extra money they spend is worth it for the build quality and ease of use of all their machines. This is often something that Apple's marketing pitches to you as well, that they're beautiful machines free of a lot of the problems that plague the average Windows PC. This may be true to an extent, but the fact of the matter is that Apple laptops are significantly more expensive while having the same innards of PCs. The overall design, however, tends to be quite excellent and stylish, which is the main draw of Apple machines. If you have the cash, they're a good choice and certainly the best laptop brand in 2014.