Trying to find a new laptop today can be a nightmare. Not because there are so few, but because there are so many top-of-the-line options on the market right now! Just about all of the major laptop brands out there are putting out better and better laptops on a day to day basis – or at least that's what it feels like – so you're definitely going to have options when it comes time to buying your next machine. Even still, some laptop brands are definitely head and shoulders above the rest of the pack, and we've broken down the very best laptop brands below!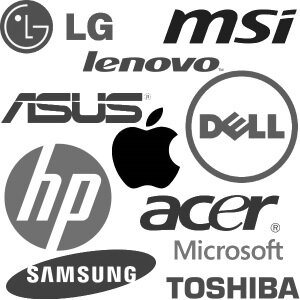 Besides tech specs, the main differences between laptops are things like the operating system, bundled software, longevity, build quality, and so on. Every brand has their own track record when it comes to these aspects, and we'll be going over many of these for each brand as well as the public's general opinion on them. The most important opinion, of course, is your own, and this top 12 list of best laptop brands should give you a fairly good idea of what company to seek out for your next laptop. It could end up saving you a bit of money both up-front and in the long term.
Do not choose a laptop solely on the brand name, but knowing a brand will help you start your search or confirm you choice
Of course choosing a laptop has much more to do than only the brand, but not all brands are equal. Even if you buy a laptop from one of the best laptop brands, it doesn't mean it's going to be a good one. Brand is not everything. Make sure you research the model itself. As it is with cars and pretty much everything, quality and value will vary within the same brand. Make sure you review the quality and features of the model you are buying.
In this list, all are not equal. There are the brands that have offer a choice in about every product niche and the other that focuses on a niche market(s).
Best laptop brands – The Players
The market basically belongs to 6 major players: HP, Lenovo, Dell, Apple, Asus and Acer. All together they hold more than 80% of the market.
Lenovo and HP share the lead as the top computer and laptop manufacturers. They both hold about 20% of the market. Dell is third with about 15%. Then Apple, Asus and Acer have around 10% of the market each. Except for Apple, the major laptops brands all build a wide range of products, from cheap budget laptops to high-end laptops.
After that comes the minor players that focuses on niche market, usually high-end laptops. MSI, Microsoft, Toshiba, Samsung and LG all have less than 2% of the market, some have only a fraction. They all build high-end products (except for Toshiba that also produce lower cost laptops).
Top 12 best laptop brands in 2016
#1 Apple – Design leader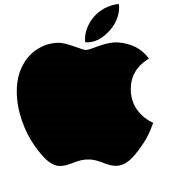 It wasn't all that long ago when Apple Computers was seen as inferior machines when stacked up against their PC competitors. Nothing could be further from the truth today. This California-based company is certainly one of the best laptop brands now and produces some of the most popular computers and laptops on the planet, and almost all of their machines – but especially the MacBook Pro and MacBook Air line of laptops – are seen as the very best that money can buy today. Sure, they are a little bit on the expensive side, but they are worth every single penny when it comes to power, performance, and overall design and usability.
You choose Apple laptops for:
High-end laptops with great design
Unbeatable Service
#2 Asus – Quality and huge choice of products

Asus is the second best laptop brand and rates very well in many aspects. Their products are world class quality, deliver good value, they have great and attractive design and they do have a good support and warranty. This Taiwanese manufacturer has been around for a long time and they have a wide range of products that can answer about anybody's needs. They don't rank the best in every market, but they do have good laptops at pretty much every price range. Their high end laptops are also very good.
You choose Asus laptops for:
#3 Lenovo – Business champion

Lenovo is, with HP, one of the two biggest computer sellers in the world. Lenovo is probably the best business laptop brand and has always focused on creating very durable machines specifically built for serious business people. They are still building lot of different laptop models focused on the corporate sector, high-powered desktop replacement machines that business people absolutely love, but they are also starting to push more consumer-based options as well. Their Yoga line and their gaming line of laptops are getting a lot of attention, and rightfully so.  The Chinese manufacturer has kept pretty much the same design throughout the years. It's a design I like, it's definitively not as appealing or flashy as other brands.
Check Lenovo laptops on Amazon
You choose Lenovo laptops for:
Business laptops
Well designed, though computers
#4 Dell – The king of service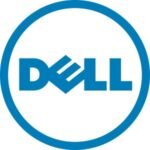 Dell went from a mail-order company that allowed you to "build your own" computer to an absolutely dominating force in the PC world. The American computer manufacturer constantly over delivers in terms of quality of service. If you have a problem with their product, you know they will help you. Their featured products are always at – or near – the top in term of design and features. They have a wide line of product to suits every consumer and they deliver good value on them. They are the third best laptop brand in sales for a good reason.
You choose Dell laptops for:
#5 Acer – Leader in best value laptop

Acer have been around for a while now and is a brand that offers a lot of value on their products .This other Taiwanese manufacturer did have a reputation of having lower quality products in the past, but these problems are long gone. The value offered in their laptops is often one step over the competition. They are good at giving better specs where it's needed while minimizing drawbacks for their target market. You'll often see an Acer laptop have better specs than other brands for the same price and quality. Their designs are usually appealing and their models often are on the top of the list.
You choose Acer laptops for:
#6 HP – The Major Player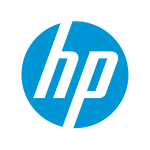 HP is another world leader in laptops and is very close with Lenovo as the top computer manufacturer in the world (they both have around 20% of the market). We rated HP #6 of the best laptop brands because their laptops are not always the best in their category, they manage to get a few products that beat every other. They produce quality laptops and some – like the hp 15-AY011nr – are excellent product. But they also produced laptops that were of questionable value. Nonetheless, HP is still and will continue to be a major player in the laptop world.
You choose HP laptops for:
Great value on some models
Best laptop brands – The rest of the pack
The next laptop brands in the list are marginal players in the laptop industry. They all have less than 5% of market share, but that doesn't mean they don't have good products. They usually concentrate on one or two niche market (except for Toshiba).
#7 MSI – The Gaming Brand

MSI is another Taiwanese laptop manufacturer (yes that rather small island in the pacific does produce a lot of the world's laptops). MSI is mainly renowned as a computer parts manufacturer but they also have a laptop line of product. They make good quality product aimed towards gaming and high-end laptops and they are the best gaming brand. MSI will sell you a laptop starting at around $1000, up to a few thousand dollars. If you are looking for a budget laptop or an ultraportable, choose another brand!
Check best MSI laptops on Amazon
You choose MSI laptops for:
Gaming
High performance laptops
#8 Microsoft – High-end Niche

Even if Microsoft is newer as a laptop manufacturer, they are already part of the best laptop brands. They produce only a few high-end laptops that are high quality, well crafted machines that pack a lot of power (think Apple products). They build innovative computers and their main products are a very good choice if you are looking towards a convertible laptop than can act as both a tablet and a real, powerful laptop.
Check Microsoft laptops on Amazon
You choose Microsoft laptops for:
High-end innovative products
# 9 Samsung – The Giant that sells few laptops

Samsung is the only Korean laptop brand in the list. They produce generally expensive high-end laptops. Their laptops design is elegant and the quality of their product is good, but not great. Except for exceptions like their Chromebooks, you won't find a budget laptop at Samsung.
Check Samsung laptops on Amazon
You choose Samsung laptops for:
High-end laptops with great design

#10 Toshiba – The Old Timer

Even though the Japanese brand Toshiba has been producing laptops for many years, they are a marginal player in this industry. Their products are a mixed bag of good and bad. While some models really are good products, others don't really deliver a lot of value for the price.
Check Toshiba laptops on Amazon
You choose Toshiba laptops for:
#11 LG – Focuses on ultraportable niche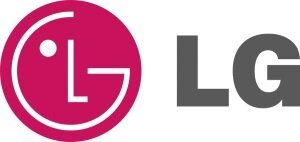 LG is a huge electronic brand that has very little to do in the laptop world! Their featured product, the ultraportable LG Gram is a quality ultra light laptop. If you are looking in that market, I suggest you have a look!
You chose LG laptops for:
You want the beautiful LG Gram
#12 Sony – discontinued

Sony was among the decent laptop brands and has always been tiptoeing around the edges of the laptop worlds, offering updates to its Vaio line of products, but never really jumping into the mix with both feet. But they discontinued the laptop line and will not sell them anymore. If you are already a Sony laptop owner, don't worry, they still give support for the laptop their sold.
You chose Sony laptops for:
Erik is the owner and main editor of lptps.com. He has been working in computers and information technology for more than 20 years. He's a business analyst, developer and avid traveler.