Nowadays laptops are extremely popular and have become an important device to have for almost everyone. Well, according to me $500 is a lot for an average laptop because there are many great notebooks you can get these days even for around $300 and $400, so what I am trying to say is $500 is good enough budget to acquire a nice up-to-date laptop. But before buying it you need to decide the configuration you'll need in your laptop like RAM, hard drive and processor. If your budget is around $500 then you can easily get a notebook with 4GB RAM, i3 processor and about 500 GB hard disk space.
In last few years price of Windows devices have dropped dramatically due to a lot of competition between top brands but some brands like HP and Lenovo have managed to keep their prices as they were and exactly as they should. Also there are many other brands like Acer, ASUS and Dell that offer their best laptops for around $400-500. These kinds of Windows notebooks are good for everyone whether it is a student, professional or gamer and they can handle many programs smoothly like HD movies, games, music or any other computer application. So I guess now you're all set to check out best laptops that you can find in stores for under $500.
Things to consider before deciding the best laptop under $500:
1. What is the purpose of your laptop?
If you're about to buy a new laptop then you should know what you'll be doing with it. If you need it just for simple tasks like emails, browsing, education, music, movies, etc. then a $500 laptop will perform well.
2. How much money can you spend on laptop?
I know it entirely depends on your budget, income, savings, etc. But I always recommend a laptop compatible with your needs. If your needs are basic then you shouldn't be spending more on expensive laptop which will do you no good than an ordinary laptop.
3. Screen size, battery life and portability
Screen size is another important thing you should consider before deciding on your laptop. 15-inch laptop is always recommended since it's the standard size for a $500 laptop.
Portability is not much of an issue these days since almost all brands have been manufacturing lightweight and portable laptops in 2014.
And you should totally pay attention to the battery life since it's really important for any laptop. I would say at least 3 hours of battery backup is necessary.
4. Processor, RAM and Graphics card
Processor, graphics card and RAM are very essential for a laptop to perform well. It's always better to get as much as you can since it'll make your laptop faster and smoother. Before buying your best laptop under $500 simply make sure your specs are at least Intel Core i3, 4 GB RAM, and Intel HD graphics card.
5. Brand name, Warranty and Customer reviews
There are countless laptop brands these days manufacturing reliable laptops so you should make sure that you buy from a brand that offers at least 1 year of warranty. And also make sure you read some customer reviews before purchasing since they can be easily found on online stores.
Have a look at Best Laptops under $500 of May 2015
1. Lenovo IdeaPad G505s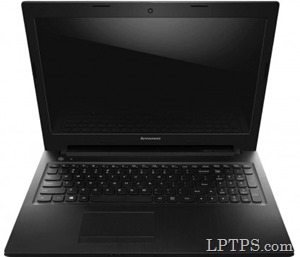 The Lenovo G505s from IdeaPad series is a laptop for almost all purposes with all the latest features and that too for an affordable price. It packs a strong processor that should be able to handle all your basic tasks. Best and most appreciated feature of this laptop is certainly its full size keyboard which is rarely seen in regular laptops these days. Other than that, its insides include AMD A10 processor, 1 TB hard disk drive, 6GB RAM, 5 hours battery life and a DVD drive. Overall, the Lenovo ideaPad G505s is the best laptop under $500 one can find in market.
2. Acer Aspire E1-572-6870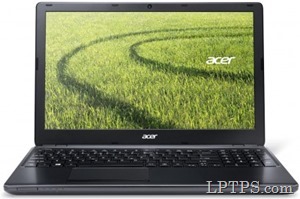 Acer is one of the decent laptop brands and has manufactured some really amazing laptops in past few years. However, the Acer E1-572 from Aspire series has been among the best sellers of last couple of months. It offers really strong hardware for this price such as Intel Core i5 processor, 64 bit Windows 8, 500 GB HDD, 4GB DDR3 RAM and Intel HD 4400 graphics. To be completely honest, one could not simply ask for more at this price. Other than hardware, its performance, battery life, keyboard and display screen has been appreciated by countless consumers. So if you're looking for a laptop to simply do all ordinary tasks other than hardcore gaming then the Aspire E1-572 is exactly what you need.
3. ASUS Transformer Book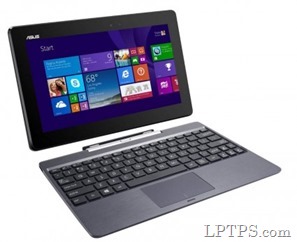 The Transformer Book from ASUS is a laptop-tablet hybrid which comes with a detachable keyboard and can be transformed into a tablet without any issue. Its size is not an ordinary 15 inches but 10.1-inch which is kind of disadvantage for some people. Anyways, if you're looking for a tablet and a touch screen laptop in market then this one's going to the perfect option for you. It packs latest OS Windows 8.1, Intel Quad Core processor, 2GB DDR3 RAM, 64 GB SSD and 500 GB hard disk drive. According to experts, this device is extremely solid when it comes to performance and audio quality.
4. Dell Inspiron i15RVT-13333BLK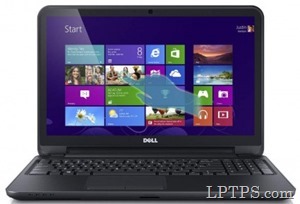 The Dell Inspiron i15RVT is certainly among the top-notch quality laptops under $500 and according to well-known experts, Dell is a solid laptop brand and they are usually known for providing best customer service. This specific model is a perfect choice for professionals looking for a powerful laptop since its specifications are simply unbelievable. It packs Intel Core 1.6 GHz processor, 6 GB DDR3L RAM, 500 GB HDD, Intel HD Graphics 4400 and pre-installed Microsoft Windows 8. It's simply a perfect device for college students, businessmen or even light gamers. Its battery life is best you could find in any $500 laptop and all these specs combined makes this system a really good laptop. It also comes with a DVD burner, USB 3.0 port and Bluetooth. So overall, you're getting an amazing laptop for the price of $500.
5. HP 2000-2d89nr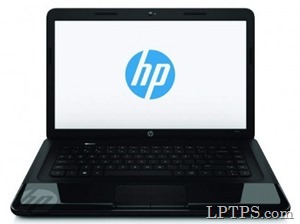 HP is a laptop brand usually known for budget laptops with decent specifications and professional design. The HP 2000-2d89nr is a 15-inch laptop especially designed for businessmen and college students. It packs an i5 Intel processor, 500 GB HDD, HD Intel 4000 graphics, 5 hours battery life and Windows 8. I lately reviewed this laptop personally and I can tell you that it's capable of handling mid-range games, photo editing and even video editing. There are also other great features available in this laptop such as connectivity options, DVD burner and all kinds of ports. Overall, it's a great laptop you could buy for under $500 and I'd highly recommend it to starters.
6. Dell Inspiron 15 i15RV-6144BLK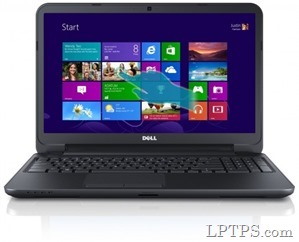 Here comes another laptop from Dell Inspiron series and best feature of the Inspiron i15RV-6144 is certainly is touch screen display which is rarely found in a laptop under $500. Currently this one is the best-selling laptop of 2014 and I'm sure it'll even be more popular in 2015. It's kind of similar to other Dell laptops and its insides include Intel i3 processor, 500 GB HDD, Windows 8, Intel 4000 graphics and 4GB DDR3 RAM. All in all, I would say this is the best budget laptop under $500 in 2015 and can handle everything an ordinary person wants to do.
7. Lenovo ThinkPad Edge E545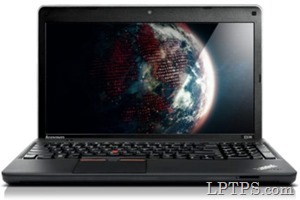 Lenovo is undoubtedly among the most popular laptop brands and has been offering all kinds of laptops for years now, from mid-range to high-range you can get anything from Lenovo. The ThinkPad Edge E545 is a 15-inch laptop that comes with AMD 2.9 GHz A4 processor, 4GB RAM, 320 GB HDD and Windows 7 professional. Some serious users still desire and prefer Windows 7 over 8 because they are simply used to it. According to certified buyer's reviews it's a laptop with solid built, quality display and amazing performance. All in all, it's the best windows 7 laptop under $500 in 2015 and you can grab it for around $400.
8. Toshiba Satellite C55-A5245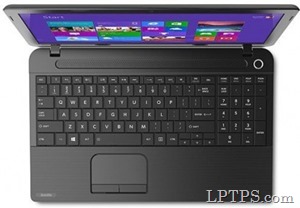 The Toshiba C55 is certainly one of the best laptops ever manufactured by Toshiba and surprisingly it comes under the category of best laptops under $500. It has been praised by countless buyers and reviewers for its solid body, reliable performance and much more. It comes with pre-installed Windows 7 Home Premium which is another reason why this laptop stands out of crowd. Many buyers are happy with it due to its balance of software and hardware which includes Intel i3 2.3 GHz processor, 4GB RAM, 500 GB Hard Drive, 4 hours battery backup and 64 bit Windows 7 Home Premium. Overall, I would say it's the best laptop under $500 for Toshiba fans and you simply won't be satisfied with anything else.
9. Asus VivoBook V400CA-DB31T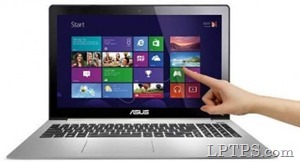 The ASUS V400CA from Vivobook series is a 14-inch laptop that comes with touch screen display, Intel i3 processor, 4GB RAM, 24 GB SSD plus 500 GB HDD. To be completely honest, a laptop under $500 with all these specs is kind of hard to believe, but as we all already know ASUS is the most affordable laptop brand. Many buyers have praised this laptop and are saying that it's one of the best touch screen laptops under $500. Current price of the Vivobook is somewhere around $450 and it keeps on fluctuating but I believe it won't cross $500. Overall, it's a very suitable and budget laptop if you're looking to buy a touch screen notebook.
10. HP Pavilion 17-e019dx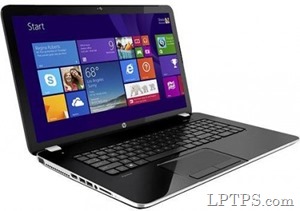 The HP Pavilion 17 is a laptop that is known for its large 17-inch display and includes some of the latest and powerful hardware. If you're looking for portability then certainly this laptop is not for you. Its insides include 4th generation 2.4 GHz Intel i3 processor, Intel HD 4600 graphics, 4GB RAM, DTS plus sound, Windows 8 and 750 GB HDD. Battery life of this machine is kind of decent; I'd say it should be able to handle for about 3-4 hours. All in all, if you're looking for a laptop for entertainment purposes like media and gaming then this is going to be a perfect device since it packs latest Intel graphics and also large hard drive.