I've wanted to do the Asus Q304UA review for a little now, but due to a busy summer, I couldn't do it sooner.
I was curious about this 2-in-1 budget laptop: could it deliver quality & value, even with that price tag? How could such a good-looking and powerful laptop with an HD screen be sold at such a low price?
Did Asus manage to create a quality & powerful 2-in-1 at a low price? In one word: Yes!
The Asus lived up to their reputation with the Q304UA. They delivered value, quality & power on a nice design. They did have to make a compromise or two to keep the price so low, but they did it well.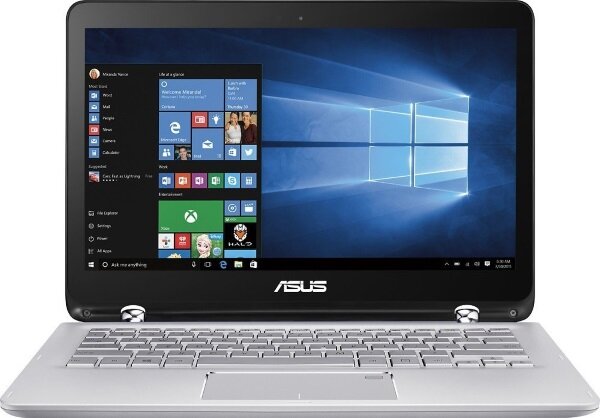 For the Price, Power, Look & Versatility
BEST FOR
Students
Budget work laptop
PROS
Light & Quality 2-in-1 design
Good performance
HD screen
CONS
Slow hard-drive
Disappointing sound system
Lots of bloatware
83%
Great Quality Budget Laptop
QUICK SPECS
13.3" HD screen (1920 x 1080)
Intel i5 with 6 GB of RAM
1000 GB HDD (5400 RPM)
Up to 10 hours of battery life
Windows 10 Home
0.78" thick / 3.31 lbs
Detailed Asus Q304UA Review
Our review of the Asus Q304UA showed a light, quality 13-inch 2-in-1 notebook with a good HD screen that has enough power to last many years.
To keep the price low, Asus did have to cut somewhere: the hard drive is slow and the speakers are not powerful. But to get the rest, it's worth the sacrifice. Especially when you think they managed to keep it in the budget category!
The Asus Q304UA is a great laptop for a college or high-school student or someone on the road. It's light, ultraportable and the battery will last all day!
Design
As usual, Asus managed to create a great looking – and functional – design. This 2-in-1 notebook looks good, better than a lot of its competitors with its metallic finish.
The laptop feels strong when you hold it and the hinges for the hybrid design will last long & stay put in any position. There's really nothing to complain about here!
And what about the size & weight!? With a frame 0.78″ thick, they made something slimmer than most notebooks and at only 3.3 pounds, they've managed to compete with the most expensive laptops on the market!
Like most hybrids laptops, you can use the Asus Q304UA in 4 positions: laptop mode, tablet, tent and stand mode. It's a very versatile laptop!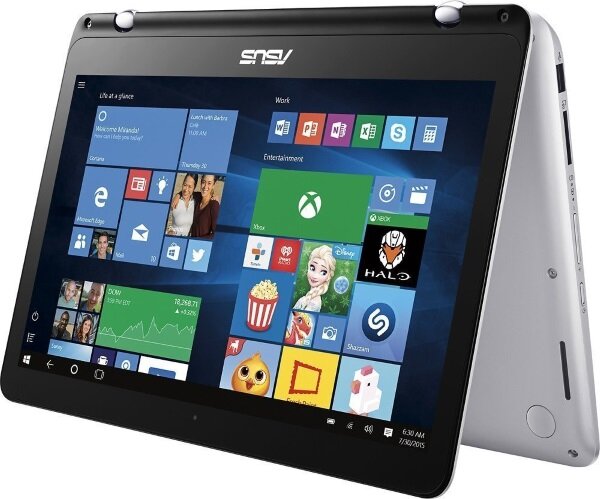 Performance
The Intel i5 is more than enough for most people. There's enough power in this laptop for the years to come.
With 6 GB or RAM, it's not on par with the most expensive laptops that get 8 GB, but it's still enough for heavy multi-tabbing, HD movie watching and to run pretty much any program. To be on the safe-side, I prefer 8 GB, but 6 is a good middle ground between the performance you need and a budget price.
Screen & Graphics
The Asus Q304UA is equipped with a good 13-inch HD screen that's definitely one of the best of its category. Is it perfect? No. Is it good? For the price, hell yeah!
Drawbacks are: no IPS panel, so forget about wide viewing angles and the screen is quite reflective (as most touchscreens are). Working outside on a bright sunny day might be a problem. But otherwise, for the price, you get an HD screen that looks good and has good vivid colors.
As with most laptops, it's equipped with an integrated graphic card, so forget about playing games with this one. The integrated graphic card will play, at best, older games at medium-resolution.
Storage
This is where the Asus Q304UA loses points. The 1000 GB hard drive is big, but slow. I would have preferred an SSD but Asus went with a big and slow 1000 GB.
There are also owners saying the hard drive is not of the best quality and some have had problems within months. For me, this is not a deal breaker since it's pretty common in the budget laptops category. My current laptop was like that… I knew the hard drive wouldn't last long as soon as I first opened my laptop. Keep that in mind and when it breaks in two years, just buy an SSD drive and extend the life of your laptop for many years (or change it right away and you'll have one of the fastest budget laptops you can get).
Ports & Connectivity
For a slim laptop, the Asus Q304UA is equipped with a lot of ports. You get:
1 x Fingerprint reader
1 x USB-C
1 x USB 3.0
1 x USB 2.0
1 x micro-HDMI
1 x SD Card reader
That's great for a budget laptop and finding a laptop outside the business category that has a fingerprint reader is something you seldom see.
Battery Life
The Asus Q304UA is equipped with a 55Wh battery that'll give you up to 10 hours of battery life. In real life, that's enough for a full day of work without looking for a plug. That's a lot of autonomy for a 13-inch budget laptop!
Audio
The speakers are another place where this laptop loses points….You won't host a party with those speakers. They are decent at best, but that's a compromise I'm willing to make to keep the price low and have other quality features. They're not that bad… but you'll have to plug in an external speaker or your earphone when you want to have good sound.
Fortunately, Asus equipped this laptop with their SonicMaster software. This increase considerably the sound quality.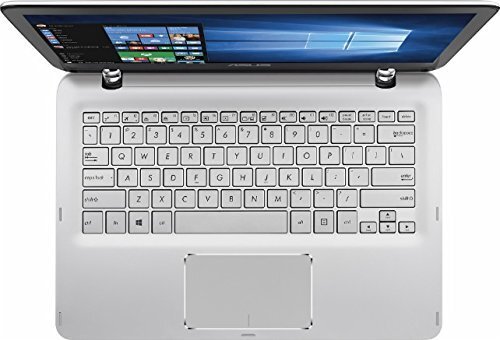 Keyboard & Mouse
Asus put a good responsive keyboard with a decent & comfortable key travel distance. It's the kind of keyboard you can use to type long essays.
They also put a backlit keyboard to type in when it's dark.
Software
The first time you open Windows, you see that Asus put a lot of annoying bloatware… You'll need to clean them up, otherwise you'll get a much slower laptop. Either remove them manually or simply reinstall Windows if you know how to do it (it's pretty easy!).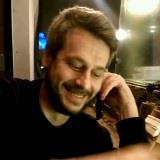 Erik is the owner and main editor of lptps.com. He has been working in computers and information technology for more than 20 years. He's a business analyst, developer, and avid traveler.