This is an old post from 2015, look at our latest article on the best laptops under $600 for the latest information!
15-inch is the most common size for an ordinary laptop and yes $600 is also a decent budget when it comes to buying a new laptop. Of course when you are spending $600 on laptop then you want a decent and well performing laptop from a well-known brand. The most common laptop brands that deliver reliable laptops are such as ASUS, Acer, Dell, Lenovo, Sony, Toshiba, etc. These kinds of laptops could also be used for playing HD games and watching movies. Overall, you will be getting a notebook that would be able to do just about everything that you require. So let's scroll down and see the 10 best 15-inch laptops under $600 of 2016.
1. ASUS F554LA-WS71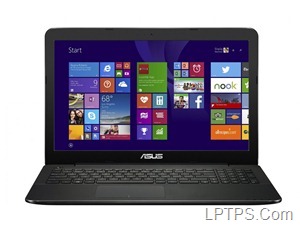 The ASUS F554LA-WS71 is a 15-inch laptop that costs around $580 and is among the best sellers of 2016. Its design is kind clean as well as modern which makes it perfect for professionals. Its specifications include 5th generation Intel Core i7 processor, 8 GB RAM, 1 TB HDD and Windows 10. Other than these kinds of high specs, it's lightweight as well as sleek notebook. Sound quality is totally great unlike other ASUS laptops and overall, I'd say it's a great laptop for everyday use as well as for gaming.
Click Here for Price
2. HP 15-p030nr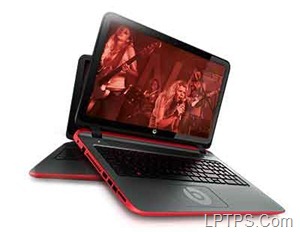 The HP 15-p030nr is yet another one of the best 15-inch laptops under $600. I have personally used it for more than a month and I can tell you that I'm totally satisfied with it. For price such as this one it's really an amazing laptop. Its specs are AMD A8 processor, 8 GB SDRAM, 1 TB 5400 rpm HDD, AMD Radeon HD 8510G card and Windows 8.1. Other than all these it has Beats Audio which will turn your room into a theatre. Its looks and feel is kind of awesome and I can tell you for sure that you're going to love it.
Click Here for Price
3. Dell Inspiron 15 i5548-1670SLV
The Dell Inspiron Series has become extremely popular in last couple of years. This laptop from Inspiron Signature Edition packs just about everything including touch screen display. Its insides contain Intel Core i5 2.20 GHz processor, 8 GB RAM, 1 TB HDD and Windows 8. Overall, it's a great notebook with plenty of space as well as speed. Its aluminum body makes it look like a premium device and doesn't feels like a $600 laptop at all. Its Intel HD 5500 graphics card makes it even greater in case you're looking to play some games on it. Once you open the box it's totally ready to roll and boots up within 10 seconds.
Click Here for Price
4. Toshiba Satellite C55-C5240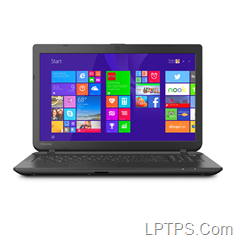 The Toshiba Satellite C55-C5240 is an excellent laptop for such price. The current price is exactly $600 which is a decent price for specifications like this. It packs Intel Core i5 5200u processor, 1 TB HDD, Windows 8.1 which can be upgraded to Windows 10 and 8 GB RAM. One can also expand its RAM to 16 GB which will make this PC super fast and should improve performance while gaming and multi-tasking. The only disadvantage about this device is that it's kind of large but that I believe makes it fast and last long. All in all, it's a tough notebook which should effortlessly last for more than a couple of years.
Click Here for Price
5. Acer Aspire E 15 E5-571-7776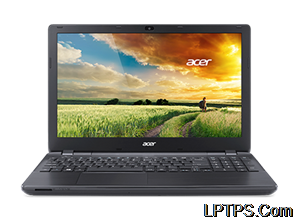 The Acer Aspire E5 is a 15-inch budget laptop for people who are looking for high-end notebook with top-notch specifications. Its Intel Core 2.0 GHz processor makes you sure it runs anything you throw at it. Other than that, its 8 GB RAM and 1 TB HDD will help you with performance as well as storage. Intel HD 4400 is integrated on motherboard which will handle all your HD games for you. Overall, it's a perfect laptop for $600 with 7 hours of battery life and high-end hardware.
Click Here for Price
6. Lenovo ThinkPad Edge E550 20DF0030US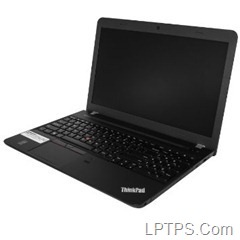 The Lenovo ThinkPad Edge is a premium laptop series for professionals and home users. It packs Intel Core i5-5200U Dual-Core processor, 4 GB RAM, 500 GB HDD, Intel HD 5500 graphics and Windows 7 Professional which can be upgraded to Windows 8.1. Its slim and lightweight body makes it perfect for people who want to carry around their laptop and delivers an outstanding performance. I know 4 GB RAM is kind of low for what we are paying but if you have a little extra budget then you can easily upgrade it.
Click Here for Price
7. Dell Inspiron 15 7000 Series i7537T-1122sLV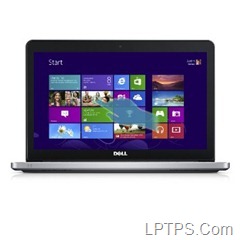 The Dell Inspiron is kind of popular series and is usually known for providing high-end notebooks for an affordable price. It packs 4th generation Intel Core i5-4210U processor, 6 GB RAM, 1 TB HDD, Windows 8.1 and Intel HD graphics. Its full HD touchscreen and full aluminum body gives it a premium feel and a design that is beyond great. Other than all these amazing features it has a backlit keyboard which will be helpful while travelling in low-light rooms. Overall, it's one of the swiftest performing notebooks of 2016 and its crystal clear display makes it the best one from Dell Inspiron series.
Click Here for Price
8. Lenovo G50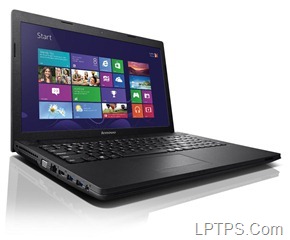 The Lenovo G50 certainly fits into the best gaming laptops under $600. So if you're looking for something to play games on then this is exactly what you need. Its Intel i7 processor and 8GB RAM makes it performance so smooth that it could effortlessly handle just about any game you want to play. Its 1 TB HDD will also help you store all your games with enough space to utilize your other applications. Other than these, it packs Windows 8.1, full HD display and 5 hours of battery life.
Click Here for Price
9. Dell Inspiron 15 5000 Series i5558-2144SLV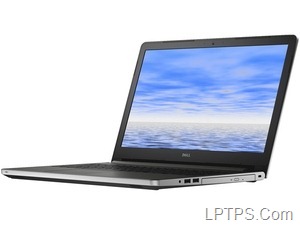 The Dell Inspiron i5558 is definitely a wonderful laptop for every professional and student. Its specifications include Intel Core i5-5200U processor, 8 GB DDR3 RAM, 1 TB 5400 rpm HDD, Windows 10 and Intel HD graphics. According to experts, it's best for many things such as playing games, watching movies, programming, editing videos, etc. Even while multi-tasking it remains cold so I can tell you that it's a great choice for everyone looking for a reliable laptop. Currently it's available in only one color, silver, which makes it such a professional looking device.
Click Here for Price
10. HP Pavilion 15-p100dx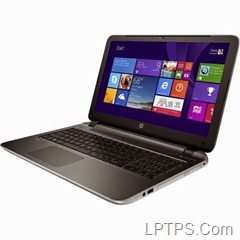 The HP Pavilion 15-p100dx is yet another one of the best laptops under $600. Its 4th generation processor and 6 GB RAM makes it perfect for just about any task. Other than these, it has 750 GB HDD, 64-bit Windows 8.1 Professional and 4400 Intel HD graphics. It packs Beat Audio which will certainly boost your music experience and I can tell for sure that they are loud and nice. Even on half volume it can rock your room with HQ music. Best thing about it is certainly its lightweight and sleek body which you won't mind taking anywhere with you.
Click Here for  Price