Gaming laptops are certainly the most desirable laptops in 2016. Just about every gamer wants a notebook with high specifications to enjoy latest games smoothly and effortlessly. Most of high end devices for playing games cost from $1000 to $2500. However, $1200 is a fair and most perfect budget for owning a top-notch gaming laptop. There are only few brands such as MSI, Alienware, ASUS, Lenovo, etc. if you're looking to buy the best gaming laptop. An ordinary gaming notebook should come with specifications such as Intel i7 processor, minimum 8 GB RAM and 2 GB graphics card. If you're getting configuration such as listed above for under $1200 then that's exactly what you need. Anyways, check out the below listed notebooks if best gaming experience is all you need.
1. MSI GE72 APACHE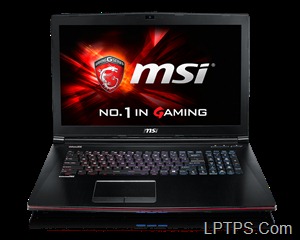 MSI is a very well-known and one of the most popular brands that manufactures high-end gaming laptops. The 17-inch laptop is built purely for playing high-end games and comes with Intel Core i7 processor, 16 GB RAM, 1 TB HDD, Windows 10 and NVIDIA GeForce GTX960M 2 GB card. It is the latest notebook from MSI and comes with free unlimited cloud storage from Amazon Cloud Drive.
2. Acer Aspire V17 Nitro Black Edition VN7-791G-76Z8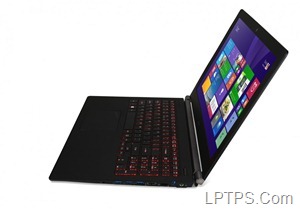 Acer has recently launched two gaming notebooks in Nitro Black Edition and only difference between them is the screen size of 15-inch and 17-inch. So it's up to you what you need. It comes with standard specifications like Intel i7 processor, 8 GB DDR3 RAM, 1 TB rpm storage, Windows 8.1 and NVIDIA GeForce 960M GTX. Overall, it's a great gaming notebook and of course one of the best gaming laptops under $1200 with excellent speed and power.
3. Acer Aspire V15 Nitro Black Edition VN7-591G-70RT
Yeah, the Acer Aspire V15 from Nitro Black Edition is just same like V17 listed above. Like I said, the difference is only of screen size. Anyways, specifications of this specific gaming notebook are as Intel Core i7-4720HQ processor, 8 GB DDR3 RAM, 1 TB storage space, NVIDIA GTX 960M card and Windows 8.1. If there's one thing I can tell you about this notebook is that it's a gaming beast. Without any doubt, it's the best gaming notebook whether it be performance or sleek and professional look.
4. Lenovo Y50 Gaming Laptop (59442856)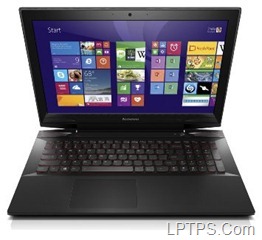 The Lenovo Y50 is a certainly among the most popular gaming laptops of 2016. It's the notebook that delivers high performance, premium audio, real-time gaming experience and latest technology. It packs Intel Core 2.6 GHz i7-4720HQ processor, 8 GB RAM, 1 TB HDD as well as 8 GB SSD, NVIDIA GTX 960M card, Windows 8.1 and about 5 hours of battery backup. Other than these amazing specifications its screen comes with Full HD resolution as well as other premium features that every gamer desires.
5. ASUS GL771JM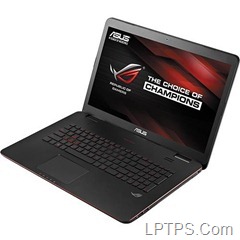 The ASUS GL771JM is the best selling gaming laptop of 2014 and is still one of the most popular gaming notebooks. Its 17-inch Full HD IPS display will make your gaming experience turn into reality effortlessly. Its insides include Intel Core 2.5 GHz i7-4710HQ processor, NVIDIA GeForce GTX 860M card, Optimus technology, 1 TB HDD, 12 GB RAM and about 4 hours of battery life. Overall, it's an amazing device if you're looking for perfect design and swift performance.
6. HP ENVY – 17t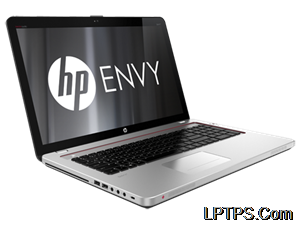 I know that HP isn't that much popular among gamers but I can guarantee you that we can exclude this specific model from other HP laptops. Its specifications are super strong and double from any other gaming laptop in this list. Its latest 5th generation Intel Core i7 processor will make sure that you run just about any game without any hassle. Other than that, it packs 16 GB RAM, 4 GB NVIDIA GeForce 860m card, 1 TB HDD, Full HD display, HD webcam, Fingerprint reader and Windows 7 Professional. Overall, it's an outstanding laptop that comes with advanced and professional design.
7. MSI GE62 Apache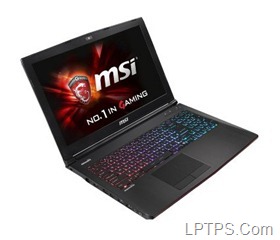 MSI is certainly among the most trusted gaming notebook brands and this specific model is no exception. It packs 5th Generation Intel Core i7 Quad-Core processor, 16 GB RAM, 1 TB HDD as well as 128 GB SSD, NVIDIA GeForce 960M card and Windows 8. According to MSI, this model is made for gamers who keep travelling around. Its performance is lot better than its previous models and improved battery life makes it even use more. All in all, it's a spectacular device which you can carry on the go.
8. ASUS GL551JW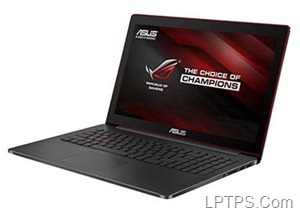 The ASUS GL551JW is yet another one of the best gaming laptops under $1200 from ASUS ROG series. It packs 16 GB RAM, Intel Core i7 Quad-Core processor, 1 TB HDD, Full HD Display and NVIDIA GeForce GTX 960M card. You can even upgrade it while purchasing from Amazon since there are options listed and I'd say this is any day better than buying assembled gaming notebook. According to most of the reviews you will have total satisfaction while playing games on it.
9. Lenovo IdeaPad Y510p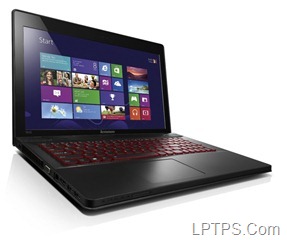 The Lenovo IdeaPad series is known being the most premium series for manufacturing reliable and powerful laptops. Its 4th generation Intel Core i7 processor makes sure that you play your games smoothly. Other than that, it includes 8 GB RAM, Full HD display, 1 TB HDD as well as 24 GB SSD, NVIDIA GT750M card and Windows 8. Lenovo certainly deserves an award for this laptop for its performance. All in all, most stylish, very well designed and powerful notebook for under $1200.
10. MSI CX61 2QC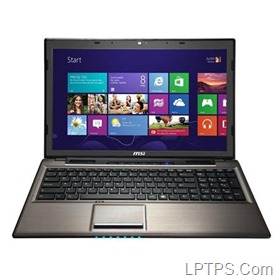 I know I have listed plenty of MSI laptops in this list of best gaming laptops under $1200. Well, to be completely honest, MSI deserves it because they have been exclusively focusing on gaming laptops since past few years. This notebook from MSI comes with Intel i7 Quad-Core processor, 16 GB DDR3 RAM, 2 TB HDD, NVIDIA GeForce GT 920m card and 64-bit Windows 8.1. Best feature within this gaming notebook is certainly its surround sound system and of course it can be enjoyed anywhere you go.